Everyone knows that a computer is a fantastic machine that has uncountable benefits.
It can perform many tasks in milliseconds and store massive data.
But it also has limitations, without proper care computer can't service long, it can go slow over time or worst start hanging.
There is a software designed to clean unwanted system files, CCleaner.
For a long time, CCleaner has been the most popular computer-cleaning tool for Windows. Due to its success, it was extended to other platforms like macOS and Android.
But since the security giant name "Avast" acquired it last year, many people doubt software efficiency or trustworthiness. Two months after Avast acquired it, it was revealed that the tool had been infected with Floxif malware.
But this does not make CCleaner bad, as it happened to many big and small developers that provide similar system cleaning tool.
A Good System-cleaner should have a decent junk file cleaner, easy to understand user interface and make the PC much faster.
You always have a choice to pick the better software. If you're not interested in CCleaner or don't trust the software, you can always choose a better alternative.
We have listed the 17 best alternatives to CCleaner that offer similar features and functions, giving your PC proper care.
17 Best Ccleaner Alternative Free for Windows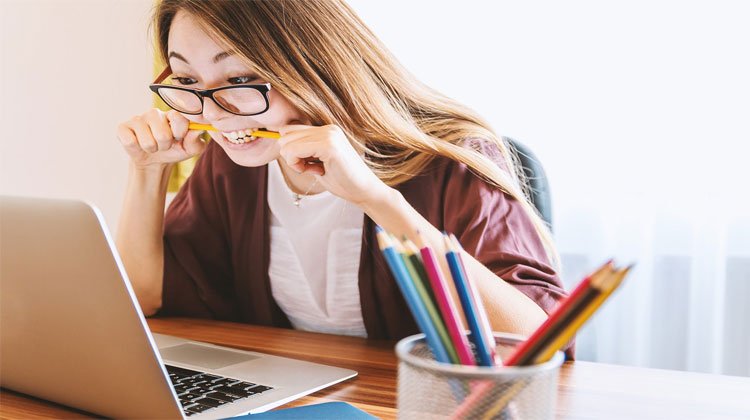 BleachBit
BleachBit is an open-source system cleaner, available for both Windows and Linux.
BleachBit is the best alternative to CCleaner you can find in today's date. It can maintain your privacy and frees up a decent amount of disk space.
The software has 8MB file size and free to download, it offers very simple user interface and a user can easily select the type files they want or don't want. If all checked, it can free up a lot of space but it also takes time.
You can also read full comparison between bleachbit and ccleaner here.
Pros:
Lightweight
Simple interface
Powerful tools
Cons:
Can take PC to 100 load while cleaning
Glary Utilities
Glary Utilities is the most highly rated software you can get as a CCleaner alternative.
It is free to download and it offers many powerful and advanced tool that can take care of your PC very well.
It can maintain and optimize your operating system, making your computer to restore you're the performance that has lost.
Not to mention, it is known as all-in-one utility software, that can stop errors, freezing and crashes.
Pros:
All-in-one utility
Disk analysis feature
Clean and repair as well.
Cons:
Costly subscription
After uninstalling it, it leaves a lot of trace
Clean Master
Clean Master is the most popular software in cleaning unnecessary files for android phones. Today, it also available in PC and it's quite good actually.
The software is free to download and it offers saved cache and junk file cleaning tool, integrated antivirus to remove virus and malware, app lock feature, game booster, RAM booster, battery saver and more features.
So, it's pretty much all in one software that not only offers you CCleaner feature but also some useful tool.
Pros:
Integrated antivirus
Powerful tools
App lock and Photo Vault
Cons:
Pro edition is expensive
Junk Auto-clean is not free
Ashampoo WinOptimizer
Ashampoo WinOptimizer 2020 is a highly customizable Windows cleaner and accelerator. With a total of 23 in-built modules this software makes sure that your PC is leaner, faster and offers more security.
It also includes Internet Tuner for better optimized network settings. I really like the Automatic section. It Includes Auto Clean, Live Tuner and Game Booster.
Auto Clean hardly takes up any RAM while at work. Live Tuner makes sure that all your heavy applications open at a faster pace.
Game Booster has always showed me a slight boost in computing while I play heavy games. It shuts down unnecessary background services and applications that are not applicable to gaming.
Pros:
Even the Free Version successfully cleans up your Windows computer
Better and budget-friendly Pricing Plans than other competing products
Lower RAM usage
Cons:
Other than cleaning and optimizing, most options come with paid plans
Slight improvements in performance. Needed to be run more than once.
Download Ashampoo WinOptimizer
Wise Disk Cleaner
Wise Disk Cleaner is free to download and it is just 4MB in file size. It is user-friendly, fast and easy to use software that can free up a decent amount of space from your computer.
It can give you some quick space by deleting junk files that are left or unused by the software in the PC.
In the latest version, it has improved Metro Cache, WinSxS backup tools, and better graphical user interface and usability.
Pros:
Lightweight
defragging and re-arranging files
Low CPU Usage
Cons:
Lacking standard tools
Not for beginners
TreeSize
TreeSize is basically a disk space manager for Windows. There is a dedicated free version of the application. Its common activities across all editions is to determine and show drive or folder sizes.
The two most important features which you might be interested are searching for duplicate files and ability to copy, archive, or move certain files.
This software is available for 32 and 64-bit Windows Operating Systems. You can also manage disk spacing on mobile devices and smartphones.
Pros:
It has an amazing ability to filter results in Tree view. That is a neat idea of presenting relevant information to the user.
There is support for different sorting options
It has the capability of scanning large external hard drives
Unit sizes can easily be changed in KB, MB, and GB
JAM software has also created a portable version of TreeSize
Cons:
This application is limited to Windows systems only
Advanced SystemCare
Advanced System Care is one of the most powerful optimization software out there for Windows.
It can help users in cleaning up all kinds of junk files, clean private information and accelerates internet, offering faster and cleaner PC.
It can also help you remove unwanted programs, old directory files and useless registry as well as remove malware and spyware on your computer.
Besides, CCleaner alternative it also has many useful features and functions.
Pros:
Clean up all kinds of junk
Integrated Malware and spyware remover
Deep clean and turbo booster
Cons:
When running it make computer slower by 7.12 percent
Ace Utilities
Ace Utilities is an award winning collection of tools created by AceLogix Software. Ace Utilities comes with multiple system maintenance tools that cleans, maintains and optimizes your Computer System. So that you can run your PC smoothly without any bugs or errors.
As seen on their website, New York Times has quoted;
A Jolt of Caffeine for the Sluggish PC

New York Times – Sep 18, 2013
This software performs a detailed analysis for removing junk files so that you get more disk space. You can also check for duplicate files and folders.
The coolest part I like about this tool is fixing of invalid shortcuts on Desktop, Start Menu, and other removable drives.
Ace Utilities also helps in compacting or cleaning of unwanted files from the registry. If you use the system securely, Ace Utilities can also help in securely shredding of unwanted files from your system.
It does come with a Cookie Manager which lets you select/deselect unwanted cookies from all your internet browsers, within one window.
Pros:
The User Interface is neatly organized so that you can select the right tool.
It is an all-in-1 software solution that helps in deleting junk files, manage startup programs, clear history, manage cookies, clean and compact registry, etc.
Actions performed by this tool are quick and effective
Cons:
Advanced features related to disk, like disk correction is not available
CleanMyPC
CleanMyPC is another great alternative to CCleaner. The software can keep your PC clean and make it faster.
It scans the whole computer to clean up the unnecessary junk files. CleanMyPC has a very positive review and many have said the software is very effective and increase overall PC performance.
Moreover, it also offers many features and tools that allow your fix window registry problems, completely uninstall multiple programs when needed, and speed up windows boot up time and more.
Pros:
simple, and easy-to-use
Uninstaller and the auto run manager
recover a large files
Cons:
No option to remove Secure Erase
Irritating offers and alerts
AVG TuneUp
AVG TuneUp is a system optimization tool that is developed by AVG. It is most popular for activities such as disk clean up, increasing computing performance, and achieving a quicker system startup process.
It maintains your computer and keeps cleaning your registry automatically in the back run. This is the reason, computers with AVG TuneUp application hardly have any junk programs or bloatware.
This app allows you to liberate space by cleaning more than 200+ apps. It performs a deep clean on your hard disk drive cleaning old backup files and temporary system files.
With AVG TuneUp's Browser Cleaner all temporary data and browsing traces can be deleted. Giving you a much lighter and faster Internet browsing experience.
Pros:
Highly user friendly and an excellent PC tuneup app
You also get an option of One-Click system repair
Automatic maintenance of your system in the background
One-Click software update available
Cons:
Required to run multiple functions in order to completely clean up and tune up your system
System Ninja (CCleaner Alternative)
System Ninja is a fast, powerful and effective software that can optimize the system for windows, to speed the computer performance.
System Ninja offers great tools like junk cleaner, process manager, start-up manager, system analysis and translate System Ninja.
No matter what browser you have it can easily clean their junk files.
Not to mention, it has an efficient app uninstaller, that can completely uninstall any software from your computer, deleting their saved files as well.
Pros:
Clear interface
Expandable via plugins
Offers decent speed boost
Cons:
Hard to install plugins
Offers similar tools that are already available in windows.
AllDup – Free Duplicate File Finder
AllDup is a feature-rich free duplicate file finder. Duplicate file finders are a go to software if your system is underperforming.
The piling of duplicate files can take place from system side or user side. This often happens after using your system for a while.
AllDup removes all duplicate files from your system, making it faster and more efficient.
It scans files by a combination of filename, file type, date, etc. It can even hunt for archive file types like RAR, ZIP, 7Z, CAB, EPUB, and many more.
It is powerful and one of the free duplicate file finders for Windows computer systems.
Pros:
This software is totally free for use
Finds duplicates of any kind quickly
Comprehensive and very flexible search, with a large number of options
Can even search for duplicates in ZIP and other archive files
Option to export scan results in TXT or CSV file
Cons:
Over-complex and confusing interface for first time users
Regular updates are not available, as it is a free software
Do not offer other handy tools
KCleaner
KCleaner was designed to be the most efficient hard drive or solid drive cleaner.
It tracks every useless byte and eliminates them in order to provide you with all the resources you may need for your files such as documents, music, pictures, and movies.
KCleaner offer an impressive featuring called full automatic mode, in which you don't need to open the software every time you need to clean, it automatically works in the background so that you don't have to care.
Pros:
Secure deletion tasks
Automatic mode
Easy to use
Cons:
Some important features are missing
Privazer
Privazer is a freeware utility application that is capable to permanently remove traces of your past activity on your system.
It keeps your disk space free from clutter. Thereby, keeping your PC fit and efficiently performing. More than 100 analysis and secure cleanups can take place with one single click.
Privazer gives options to cleanup Pagefile.sys and Hiberfil.sys. It also goes a step ahead and gives you the option of deleting residual traces of files indexed by Windows.
Pros:
It performs extremely thorough cleaning with multiple options to select from
Using this application gives a good performance boost to your computer system.
Best app to get rid of all traceable information about user's computing activities
Also comes with a scheduling option
Cons:
Advanced System Optimizer by Systweak
The Advanced System Optimizer is a powerful cleanup and optimization software developed by Systweak. It is compatible with Windows 10, 8.1, 8, and 7.
The main functionality of this software is to clean your hard disk drive of clutter and make your system run faster and smoother. It is very well known for improving the overall performance of the computer.
With a variety of tools to offer like system cleaner, disk optimizer, system security, and driver updates this is the go to application for most the system users.
It even cleans the residues of some files on the disk making your system completely junk free.
Disk optimizer offers advanced disk defragmentation that runs significantly faster than the default defragmenter offered by Windows. The in-built system security keeps monitoring your system for virus and malware.
Advanced System Optimizer also helps in determining out of date drivers. You can update them manually or via the software.
Pros:
Highly user friendly interface
Software with multiple tools and rich in features
You get deep system scan option with this app
Cons:
In the paid version too, there is no live chat support.
Shows some cookies as threats
Download Advanced System Optimizer
Malwarebytes
Malwarebytes is not a very promising alternative to CCleaner but it comes with all the similar feature and function making it a decent alternative.
Although the software excels as a malware remover, it is not a replacement for antivirus.
The software can suspect any malware and useless junk files efficiently. It is available windows, macOS as well as Android & iOS.
Not to mention, it does not show annoying popups as CCleaner does.
Pros:
Automatic mode
Detects and cleans temporary and useless files
Internationalization support
Cons:
System Mechanic PC Cleaner
System Mechanic can be the best software for you that offers an optimization tool with patented performance technology that can fix frustrating errors, crashes and freezes.
It can easily restore your computer maximum speed. It is under alternative list because it has similar feature and functions to CCleaner.
Also, this product seems to be geared toward beginner or inexperienced users, first it takes full system analysis then take action automatically.
Pros:
Powerful optimization tools
Full system analysis
Free to download
Cons:
Not good customer support
Also Read : Ccleaner Browser Review – is it really worth switching?