A broadband connection is always not affordable.
Even while travelling it is not feasible to use personal broadband. Public WiFi speeds at bus stand, railway stations and in hotels are terrible.
Sometime use of public WiFi is not safe according to Norton.
In that case you may have to work with your mobile 4G connection.
Mobile 4G speeds are much faster now a days.
And cheap data plans make them very easy to use.
Sharing internet from mobile to PC or Laptop is very easy. The process of using mobile internet on PC is known as tethering. I will show you how to share internet from mobile to PC.
You can call it as internet connection sharing. It is not file sharing between phone and PC it's internet sharing.
There are many ways to can get internet access to your PC.
In the old time, people used PC Suite to get internet access to their PC. Nowadays there are many ways to share internet from pc to android devices.
What is Internet Tethering
Internet tethering is the process of sharing mobile internet on pc or laptop. In this you will be using your mobile data on your pc.
Now to share internet on your PC or laptop you can connect your phone via USB, Bluetooth or Wi-Fi.
So you can connect or share internet using three methods mentioned above. On the basis of this tethering is of 3 types.
USB Tethering
Bluetooth Tethering
Wi-Fi Hotspot Tethering
Let's check out how to share internet from mobile to pc with all these 3 techniques.
USB Tethering
Connecting your mobile phone to PC or laptop via USB is looks like old method. But wired connections are faster than wireless.
Usually we connect mobile to pc via USB for data sharing but it can be used for internet sharing as well.
What do you need?
A USB Cable
Mobile phone having internet access
And PC or Laptop
Also Read: Best Websites for Watching TV Shows Free
How to Connect Mobile Internet to Desktop with USB
Steps to Follow
Step 1 – Connect your PC/laptop via USB cable to your phone.
Step 2 – In phone Go to Setting > Network & Internet > Hotspot & Tethering > Bluetooth tethering. Turn ON this setting (it will be enabled when you will connect phone and pc via USB cable)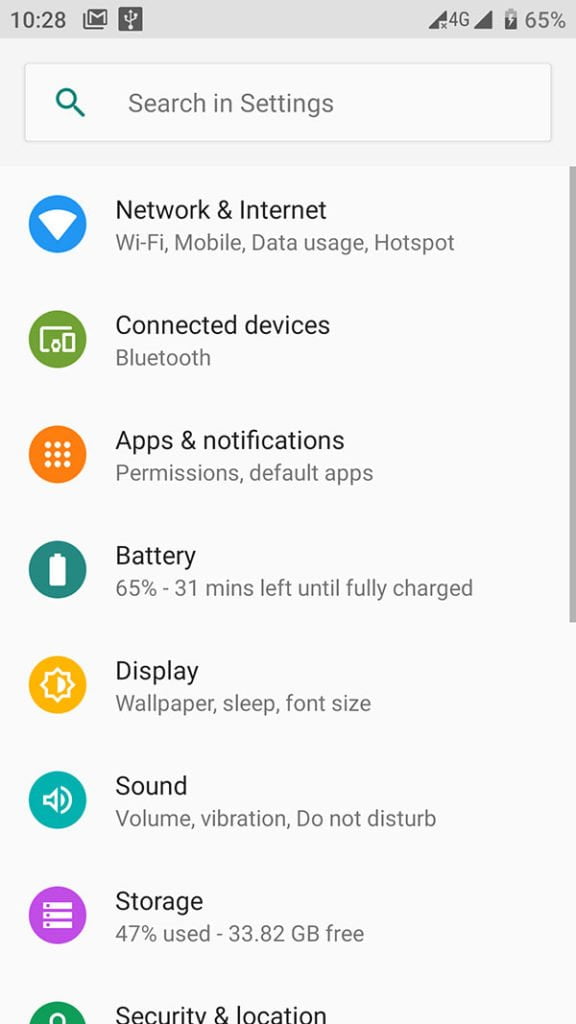 Step 3 – Just check mobile internet is ON on your phone. Now you can enjoy mobile internet on PC.
Also Read: How to Fix Android Storage Space Running Out
Bluetooth Tethering
Bluetooth has always been an option for sharing data and internet. Today, Bluetooth is even faster with technology advancement.
Today, Bluetooth 5.0 can transfer data with the speed of up to 2Mbps and cover distances of up to 800 feet.
The speed you will get from Bluetooth is not very impressive compared to Wi-Fi hotspot but it can save your battery life for sure.
Here is the simplest way to share internet from smartphone to desktop/laptop via Bluetooth.
How to Share Internet from Mobile to PC via Bluetooth? – Bluetooth Tethering
What do you need?
An Android phone with data pack (Internet access) with Android 4.0 and above as Bluetooth tethering was introduced after this version.
PC/Laptop with Bluetooth support or USB Bluetooth with a driver.
Steps to Follow
Step 1 – Go to the main settings in your smartphone and try to find Bluetooth tethering.
You may find it in more Setting > Portable Hotspot or tethering and hotspot setting. It varies on which smartphone you are using.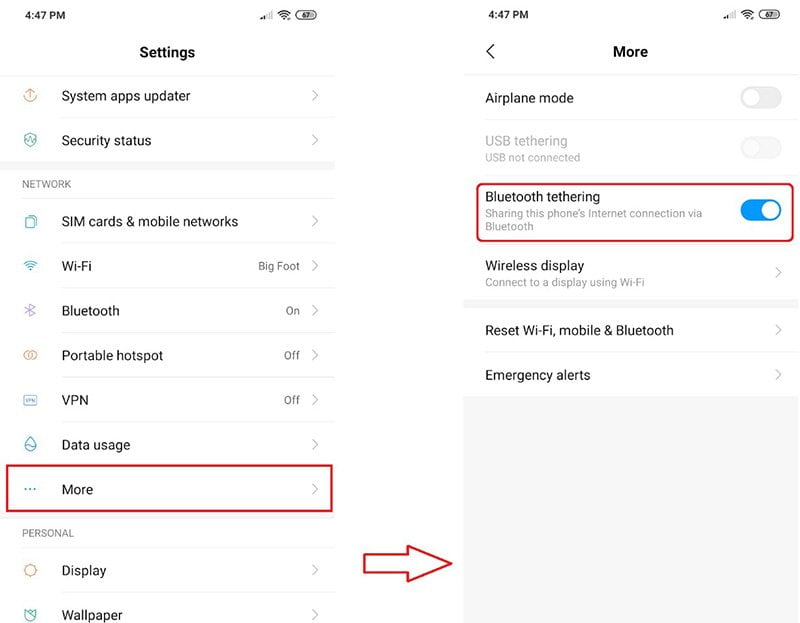 Step 2 – Turn on the Bluetooth tethering in your smartphone and don't forget to turn on the data pack. That will allow your phone to share your data pack connection to a PC or laptop.
Step 3 – Make sure your computer has Bluetooth support if facing issue check complete guide to how to turn on Bluetooth on Windows 10. Or buy a USB Bluetooth you can easily get the device in your local PC store.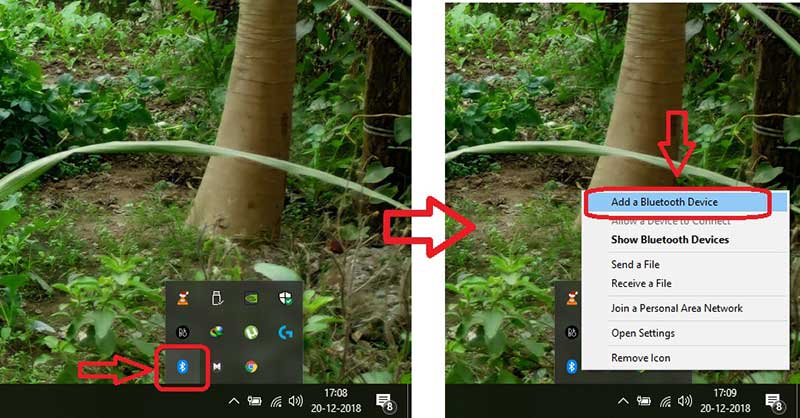 In your computer, go to the bottom-right corner and look for Bluetooth icon and Right-click and select add a Bluetooth device.
Step 4 – In Bluetooth & other devices, select Add Bluetooth or other devices then select Bluetooth.
Now pair your smartphone with windows, accepts it in your PC as well as in smartphone.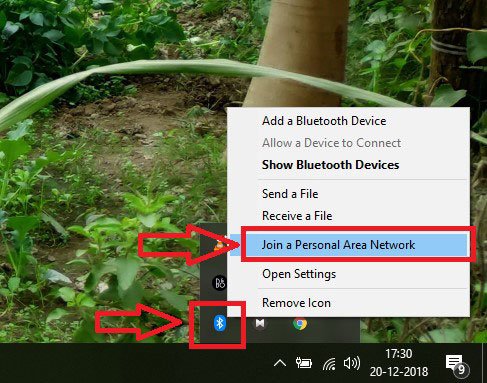 Step 5 – Once paired go back to Bluetooth icon in the bottom and select join Personal Area Network.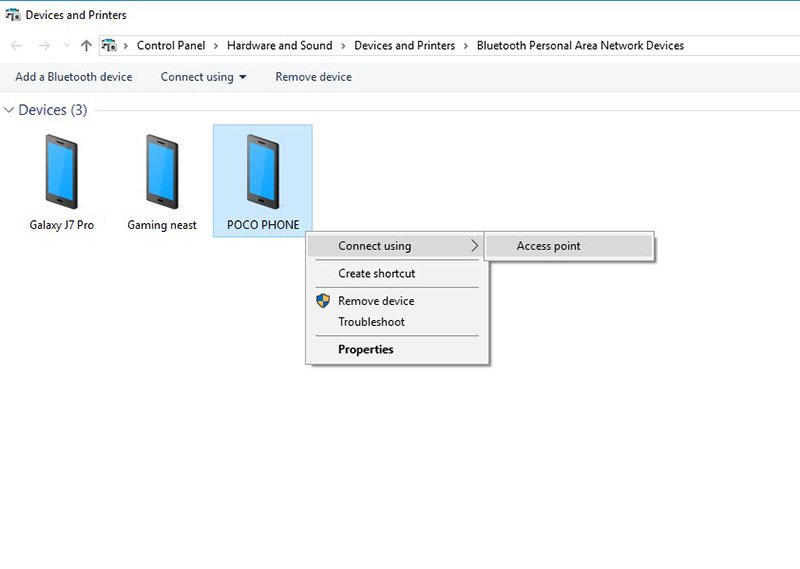 Step 6 – Now look for your device and right-click on it then select connect using option and select Access point.
After this you are good to go!! Enjoy!! The Internet.
Also Read: Top 10 Most Popular Games on Youtube
Wi-Fi Hotspot Tethering
This is the most popular method if you have a laptop. You can create a private network with this and access internet using password.
Nowadays, people use the portable hotspot to share internet to any device or even PC or laptop.
But the drawback is PC need a network card to access the Wi-Fi and also providing hotspot with your smartphone consume battery a lot.
If you have a laptop which have wifi or PC with network card then this method is so easy.
What do you need?
Laptop or PC with network card
Android Mobile with Mobile Internet
How to Connect Mobile Internet to PC via WiFi
Steps to Follow
Step 1 – In the phone go to Setting > Network & Internet > Hotspot & Tethering > Wi-Fi Hotspot > Turn it ON.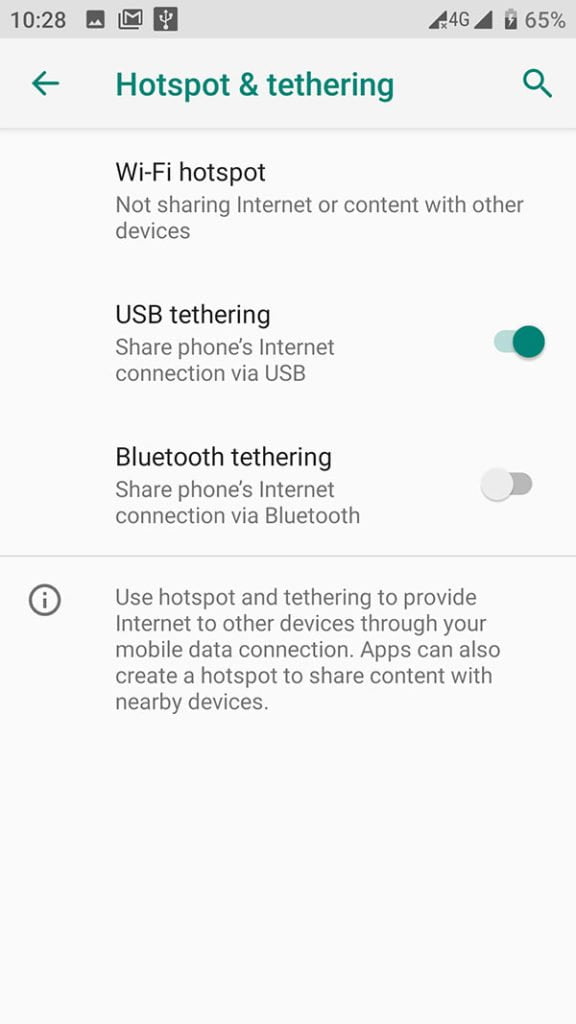 Step 2 – Note down your network name and click on Password to see the password.
Step 3 – Go to your laptop Open Network & Internet > Wi-Fi > Show Available Networks > Connect with mobile network using same password as you seen on mobile.
Or Go to Right hand bottom corner and click on Wi-Fi Sign to see available networks and connect. This is how to share internet from mobile to PC.