Whether it is on Android or on iOS, Snapchat is one of the most popular social media platforms that has picked its popularity recently.
The ability to create snaps and send them to friends, creating stories instantly that can be seen by all of your friends makes this app fun and addictive.
Additional Read: View Snapchat Stories Without them Knowing
Unlike Facebook, Instagram, WhatsApp, YouTube, etc. Snapchat exists only for mobile devices. It does not have a web version, but in this article, I tried to cover various methods where you can learn how to get Snapchat on PC and Mac.
How to Use Snapchat on PC
Before looking at the techniques on how to use Snapchat on PC and Mac, we will quickly understand what is Snapchat.
What is Snapchat
Snapchat is a social media messaging platform available only on mobile devices. You can take snaps (pictures) and quickly send them to your friends due to its capability of a rich multimedia messaging service.
The photos and videos you send or get from your friends are self-destructive. Once seen, they get deleted and that is the coolest part of Snapchat. It adds to your safety and privacy.
Another part to note about Snapchat is its 'Stories'.  Snapchat offers a variety of filters and AR lens features that enhance your stories. Stories are available for 24 hours only.
Additionally, you can play in-app games with your friends on Snapchat and also create your personal Bitmoji images to share with your friends.
How to Use Snapchat on Windows PC
Officially Snapchat is not available for PC, but there is a technique of doing so. Simply, download an Android emulator called BlueStacks and simulate Snapchat to work on your PC. You can use this technique for any Android app. Let's look at the steps of doing so.
Go to the BlueStacks official website and download the executable file.
Double-click on the BlueStacks executable file and it will ask permission to download, click on yes.
Once you click on yes, you will be prompted to install, click on the install button.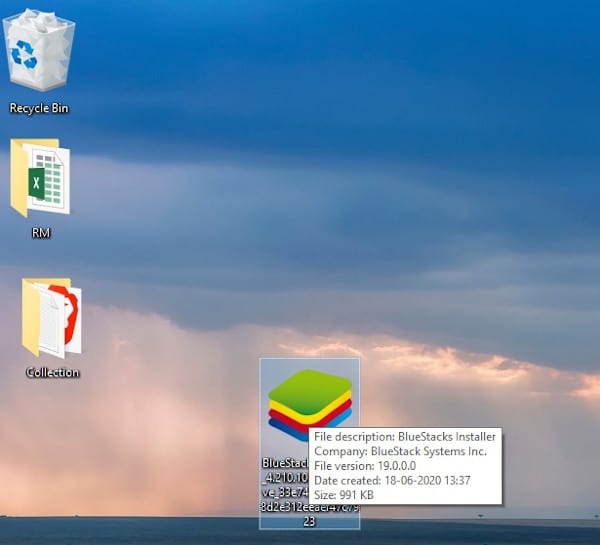 Following that, BlueStacks will get downloaded to your computer.
After BlueStacks has been downloaded, you will have to sign in with your Google account.
Once you have signed in with your Google account, search for SnapChat and Install the application.
After the application has been installed, go to the Library section of the BlueStacks app and start using Snapchat on your PC.
That's how you get Snapchat on Windows PC, via BlueStacks.
Finish Installing: How to Find Someone on Snapchat
How to Get Snapchat on MAC computer
The technique of getting Snapchat on MAC is similar to how it was shown for a Windows PC. The only difference is that you will have to go to the download page of the official BlueStacks website and choose the Operating System as MAC.
For now, this is just a way of getting Snapchat for a MAC computer. The App Store will eventually support Snapchat and various other apps. So, you can just download it from there.
How to Get Snapchat on PC without Bluestacks
If for some reason BlueStacks does not get downloaded properly or the setup does not get installed on your computer, you do not need to worry. There are plenty of Android emulators for both Windows and iOS.
For your ease, I will mention a few over here, some of them are specifically developed for gaming while others are good to use for all apps. Check them out and choose what best suits your requirements.
Android Emulators
GameLoop
MeMu
KOplayer
Nox Player
Android Studio
iOS Emulators
iOS Simulator Xcode
iPadian
TestFlight
Conclusion
I'm sure it is easy to understand how to use Snapchat on PC. These were all the techniques for getting Snapchat on PC.
You can get Snapchat on a Laptop and those who do not want to download Bluestacks or are facing some issues via the Bluestacks method, can easily choose and select from the above-mentioned Android and/or iOS emulators.
Snapchat has stringent rules, sometimes you cannot log in to the Snapchat app from the BlueStacks app. In such cases, other emulators might work out for you. Choose the method that best suits you.