5G smartphone demand is going to increase in future. No company wants to stay behind in the race. Qualcomm snapdragon 855 is new 5G chipset competing with Apple Bionic A12.
Apple's A12 is bit older and most of iPhone launched in 2018 were using this like iPhone XR and iPhone XS.
A12 Bionic was first processor working on 7nm technology before Snapdragon 855.
Now snapdragon 855 also working on 7nm technology and claiming 1.52x faster CPU speed than A12.
But there are many differences between the performance of snapdragon 855 and a12.
So, let's check more about snapdragon 855 vs bionic A12.
Features: Snapdragon 855 and Apple A12 Bionic
| | | |
| --- | --- | --- |
| Property | Snapdragon 855 | A12 Bionic |
| Processor Architecture | 64 Bit | 64 Bit |
| Design Technology | 7nm | 7nm |
| Graphics | Integrated | Integrated |
| CPU Cores | 8 Cores ( 1 Prime Core + 3 Performance Cores + 4 Efficiency Cores) | 6 Cores (2 Performance Cores + 4 Efficiency Cores) |
| Supports ECC Memory | Yes | No |
| Integrated LTE | Yes | Yes |
| big.LITTLE Technology | Yes | Yes |
| 5G Support | Yes | No |
Now let's discuss the difference Snapgradon 855 and Bionic A12 in detail.
Difference between Snapdragon 855 vs A12 Bionic
Performance
Qualcomm Snapdragon 855 and Bionic A12 both made with 7nm technology and uses 64 bit architecture.
But the main difference between the two is that Snapdragon 855 has 8 cores while Apple's Bionic A12 has 6 cores.
Snapdragon 855's eight cores are arranged in tri-cluster configuration while Bionic A12 has dual cluster configuration for 6 cores.
In SD 855, first cluster has four Kryo 485 silver cores at the peak speed of 1.8GHz. Four cores are based on older ARM Cortex-A55.
These four cores handle regular and simple tasks.
Second cluster has three Kryo 485 Gold cores at the peak speed of 2.42GHz. Three cores are based on ARM's latest generation Cortex-A76 cores.
These three cores handle more intensive tasks like gaming and advance level AI apps.
The third cluster has single core that is Kryo 485 prime core with peak speed of 2.84GHz. This core is also based on Cortex A76 and handle high resource consuming tasks.
Apple A12 Bionic 6 core arranged in dual cluster configuration having 2 performance cores and 4 efficiency cores. It's 6 core architecture is same as that of A11 Bionic.
Two high performance Vortex cores has a clock speed of 2.5GHz. The company claims performance increase by 15% and efficiency increase by 40%.
The other four efficiency cores are 50% more efficient and clocked at 1.6GHz.
Snapdragon 855 processor and A12 Bionic both are built with TSMC's (Taiwan Semiconductor Manufacturing Company) 7nm FinFET manufacturing process.
When Apple launched new iPhones with 7 nm chip with 6.9 billion transistors. It was the industry's first 7 nm chip which was commercially available.
Graphics
Snapdragon 855 has Adreno 640 Graphic Processing Unit (GPU) as compared to Adreno 630 GPU in Snapdragon 845.
SD 855 has 20% faster graphics than SD 845.
While A12 Bionic has Apple-designed 4-core GPU. Apple's A12 Bionic 4 core GPU is 50% faster than A11 Bionic.
But A12 Bionic has 8 core neural engine as compared to 2 core neural engine in A11 Bionic.
Both GPU and NPU acts as co-processors and share processing load with main CPU.
Also Read:
Artificial Intelligence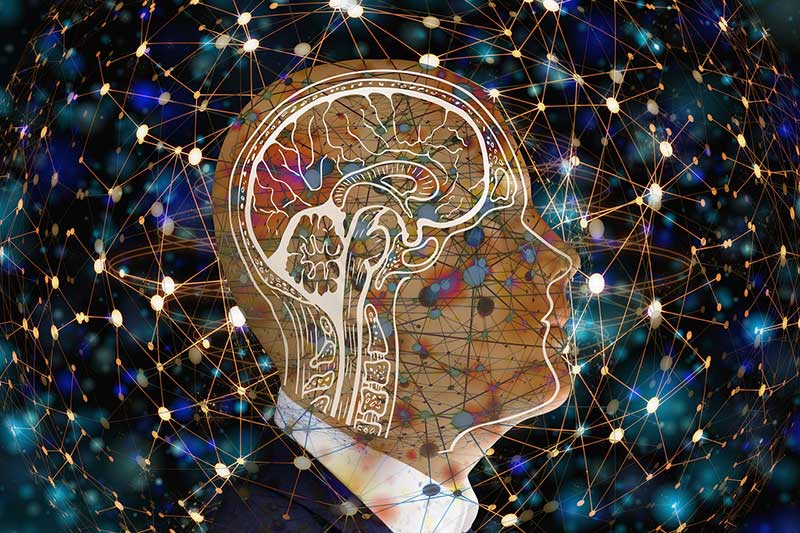 Artificial intelligence in Snapdragon 855 is handled by Hexagon 690 DSP (digital signal processor). Actually, intensive AI functions handled by either CPU, GPU, DSP or combination of all three.
Hexagon 690 DSP acts as an AI co-processor. Snapdragon 855 has four vector accelerator pipelines which offers 20% increase in performance in handling more resource consuming tasks.
Qualcomm introduced its first neural network and machine learning interface engine that is Hexagon Tensor Accelerator (HTA). With this HTA AI learning improved by 3 times.
With all these SD 855 can perform advance AI operations with faster speed and accuracy. It can handle up to 7 trillion AI operations per second.
Snapdragon AI has many advantages which includes text recognition, face authentication, super resolutions in snapshots, dual camera bokeh.
Its AI also supports some popular AI frameworks like Facebook's Caffe 2, Google's TensorFlow and Open Neural Network Exchange (ONNX).
As compared to Snapdragon's 4 core AI engine Apple A12 Bionic has 8 core neural engine.
Quin A12's neural engine has massive processing power of 5 TFLOPS i.e. trillion floating point operations per second while A11 was having processing power of 600 BFLOPS i.e. billion floating point operations per second.
A12 Bionic AI processor can perform 5 trillion operations per seconds which is lower than 7 trillion in SD 855.
Similar to Snapdragon 855 it can also smartly decide when to use processor, GPU or neural engine or draw additional processing power.
This AI in A12 offer many advantages over past AI engines like faster app launch, learning user habits and improved machine learning.
Camera
Snapdragon 855 imaging operations are handled by Spectra 380 image signal processor (ISP).
According to company Spectra 380 is the world's first computer vision ISP on mobile.
Which is built for advanced object recognition, depth sensing, AR rendering, augmented interactions, real time background swap, enhanced background defocus and 60FPS videos.
It supports two 22 MP sensors or one 48 MP sensor.
Spectra 380 is built in a way that it can use power from Kryo cores, GPU and DSP to increase processing speed and free up space for more imaging features.
Apple's A12 Bionic imaging operations are handled by Apple's dedicated ISP (Image signal processor) Petra.
Apple's computer vision functions primarily handled by neural engine but workload is shared with ISP also.
As compared to two 22-megapixel sensor in SD 855 it supports two 12-megapixel sensors.
It supports 4K shooting at 60FPS and calibrated its camera to perform AR operation at 60FPS even in low light.
Smart HDR feature provides high quality photos. Portrait mode photograph quality also enhanced by faster depth engine.