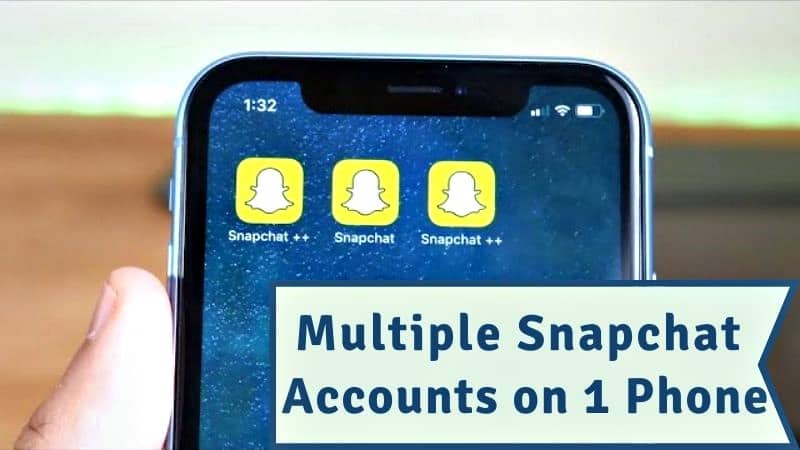 Multiple snapchat accounts are really possible? Yes possible and you can use one for personal and another for business purpose. In this article I will show you how to use two Snapchat Accounts on one Android
The world has shifted from simple text messaging to rich text multimedia messaging, i.e. sending snaps (photos and/or videos) while chatting.
Snapchat has understood this very well and neatly brought out its app. With more than a billion downloads from the play store and the app store, you can now see Snapchat in almost every phone, be it Android or iOS. You can also them in computer see how to use snapchat on PC and Mac.
Having the mobile market filled with dual-sim feature, anyone would think of having multiple accounts for their favorite social media apps.
Methods to use two Snapchat Accounts on one Android or iphone
You can use 2 Snapchat accounts or two snapchat apps for both, an Android and an iOS smartphone. The requirements for doing so will be;
An Android or an iOS smartphone
Primary Snapchat app on the phone
Internet connection (Data connection or a WiFi)
Another account details
Account verification for the second account (a different phone number)
Special Applications
Multiple Snapchat Accounts on Android
For having two Snapchat accounts on one device you must have the above requirements set and ready and an application that does this work easily for you.
The application you will require for an Android smartphone will be Parallel Space. Download Parallel Space from the app store.
Parallel Space is an application which clones your favorite social and gaming apps, so you have multiple accounts on a single device.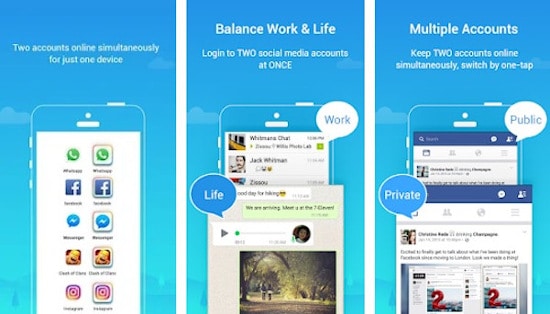 You should have the main Snapchat app on the phone, if it is not available then it is mandatory to download and install that app before proceeding further.
Open the Parallel Space app on the smartphone and it will start building parallel space.
Once it has loaded properly, click on the START button which will be displayed at the bottom of the screen.
Search for Snapchat and click on ADD TO PARALLEL SPACE.
Parallel Space will create an imaginary environment that will act as an imaginary phone.
To proceed further you will asked for permission. Click on ACCEPT.
By this way you can have another Snapchat account on the same Android phone.
Other Apps to have Multiple Snapchat Accounts
The procedure and technique to run 2 Snapchat accounts is the very similar to the one you read above.
2 Accounts – Dual Space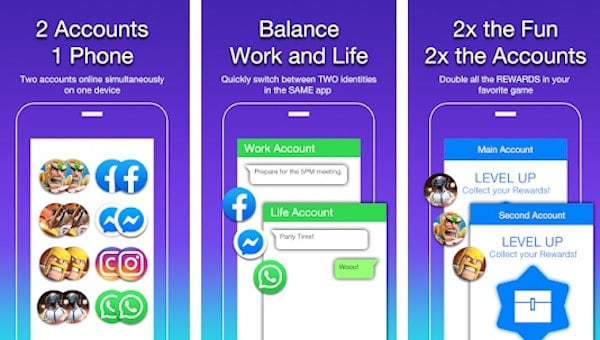 It is specifically created for users who log into the same type of application with more than one account. It is great, lightweight and almost all apps are supported for a secondary account.
Super Clone
Super Clone is a very popular cloning app and can easily clone Social media and gaming applications. I have seen people using Super Clone for running two Snapchat accounts on one Android phone.
How to Have Two Snapchat Accounts on One iPhone
The requirements to install 2 Snapchat accounts is quite similar as seen earlier with an Android phone. The only differences you will see here are the applications.
In iOS you might need to install third-party applications or a cloning app that does the job for you.
Snapchat++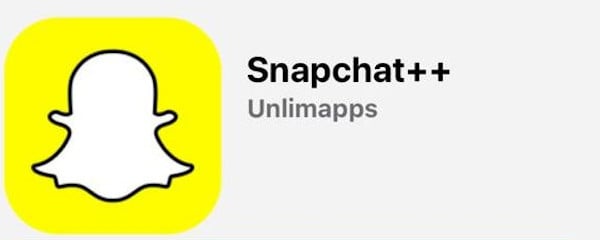 Snapchat++ is a third-party application that acts like a secondary Snapchat application in your iphone. Snapchat++ has not only been developed with all the features available in the original Snapchat, but it has many more extra additional features as well, that will increase the user experience.
To install Snapchat++ you will have to go to APPVALLEY.
Download the AppValley app store on your iPhone
For the application to function properly you will need to trust the app developer. For doing so go to the path; SETTINGS >> GENERAL >> PROFILES & DEVICE MANAGEMENT. From here you can enable the trust for the application.
After completing the above steps, your iPhone now has a third-party app store. Open the store and search for Snapchat++.
Download Snapchat++ and start the usual Snapchat login process. Only this time the account is different.
Other App for Multiple Snapchat Accounts on One iPhone
If you are facing some problems with AppValley, not to worry there is another app that can do even better than that.
TutuApp
TutuApp is a third-party application that is an app store in itself. Here you will find tweaked versions of Snapchat. The plus point of this app is that you can find multiple tweaked Snapchat apps in here.
You can download one or multiple, that choice is yours. For example, one can download 2 versions from here and run three Snapchat accounts simultaneously on one iPhone.
The technique of downloading Snapchat via Tutu App is similar to that of AppValley. Follow the same steps and you will have multiple tweaked Snapchat apps on your iPhone.
Conclusion
Few of the apps mentioned above are from third-party app developers. We cannot guarantee their compatibility with your device.
But I have tried to list out different methods where-in you can download an additional Snapchat app on the same phone and use multiple Snapchat accounts on one phone.
If you have better methods then do let us know in the comments section below.
Now if you are looking for old friends on Snapchat here is the guide to find snapchat friends.