Do you want to know how to logout of Whatsapp in mobile? Well, Whatsapp does not have a logout option for mobile. You can easily log out from Whatsapp Web. But for android or iPhone, you have to follow some steps to sign out of WhatsApp without deleting or uninstalling it.
In simple terms, it is clearing app data with a backup of all data on google drive, so that you could retrieve all data when you log in again.
Here let's first understand why you may want to log out from the Whatsapp app.
You may want to log out from WhatsApp if your friend or family member asks for your mobile. And as expected you don't want your chats to be seen by them.
Or your phone may have some technical fault and you have to give it to a mobile repair shopkeeper. In this case, also you may want to know how to logout of WhatsApp.
You may also be fed up with WhatsApp and want finally want to logout. So I am telling you the ways by which you can logout from WhatsApp.
How to Logout of WhatsApp?
If you want to sign off from WhatsApp it means you want, when you log in back your chats should be back again.
And you don't want to delete your chats. In this case the method of chat backup and uninstalling the app will work.
How to Take Backup of Whatsapp Chat
Before talking about the backup process let me tell you that WhatsApp automatically takes a backup of your chat.
This backup is taken both on your phone storage and on Google drive. For automatic backup on Google drive, it depends on what setting you have chosen. The backup frequency is daily, weekly or monthly.
Sometimes maybe you put this to manual mode or select the "never backup" option.
So it is recommended that you take back up manually before proceeding.
Step 1: Open WhatsApp and go to Settings by clicking the 3 dots on the right side.
Step 2: Go to Chats options and click on Chat backup.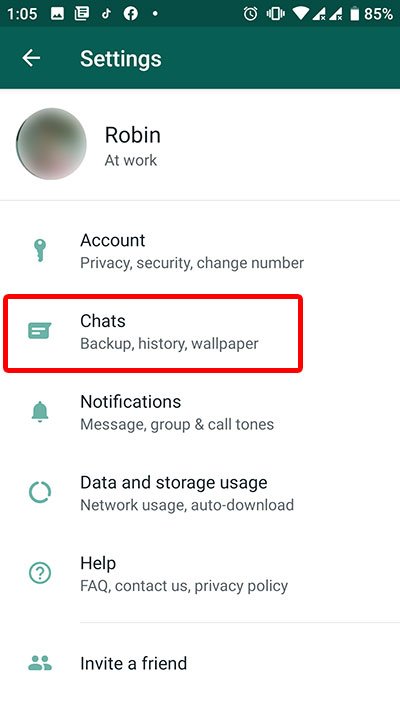 Step 3: Click on the BACK UP button to finally backed up data. Make sure you turned ON the Include videos option to backup videos in chat.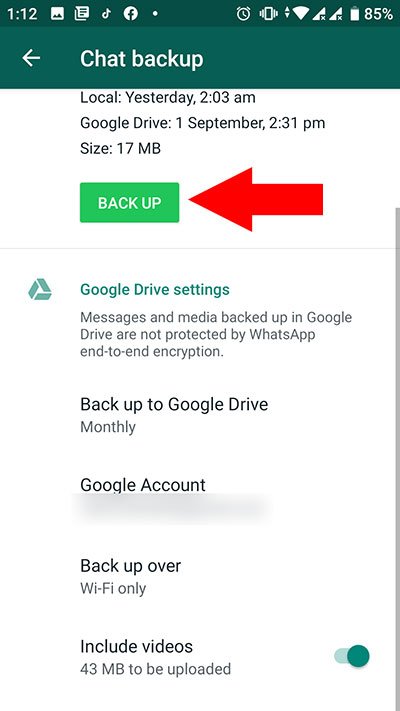 It may take some time if you have too much data in chat.
Now you have backed up your data and now you can finally log out (Clear Data) from WhatsApp.
The process to logout from WhatsApp on mobile
Just follow these steps to sign off from Whatsapp.
Step 1: Open the phone setting and go to Apps. Find WhatsApp in the list of apps and tap on it.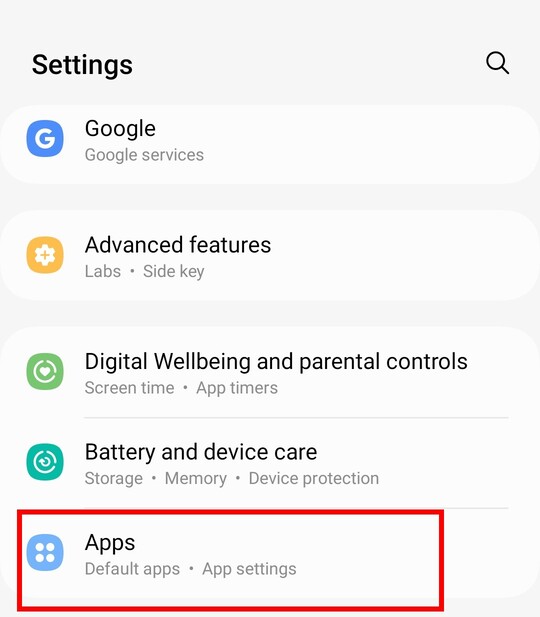 Step 2: Go to the Storage option under Whatsapp app info.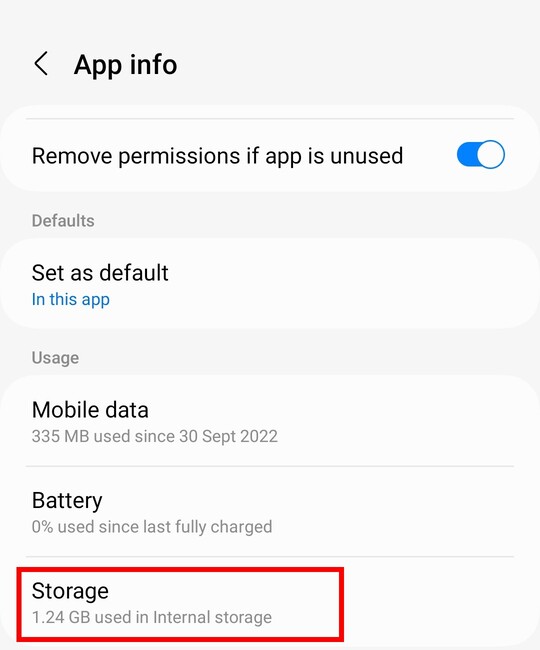 Step 3: Click on Clear Data option under Storage.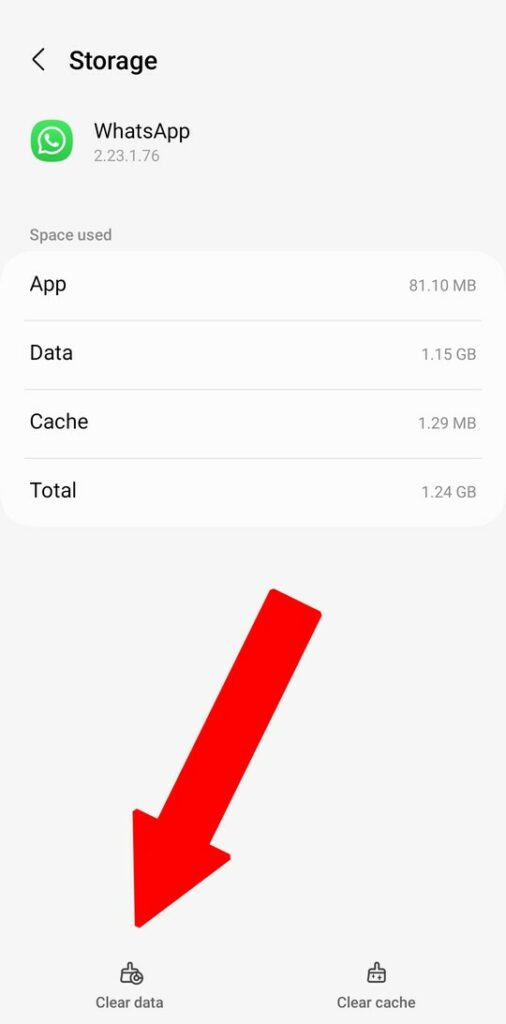 Step 4: You will get a warning message here. Click on OK to Clear the Data.
That's it now you are logged out of WhatsApp. Now when you will log in again you will see the same process as when you log in the first time.
Also Read:
Sign in to WhatsApp Again
Now as you have backup data and you have been logged out of Whatsapp. It's important to carefully see how to login back again with all your data.
You did not uninstall Whatsapp so you need not to install it again. You simply need to click on the Whatsapp icon on your phone and follow these steps.
Step 1: When you will log in again, the app will ask you to accept the privacy policy and terms of service. So Click on Agree and Continue.
Step 2: Enter the same mobile number which you were using previously.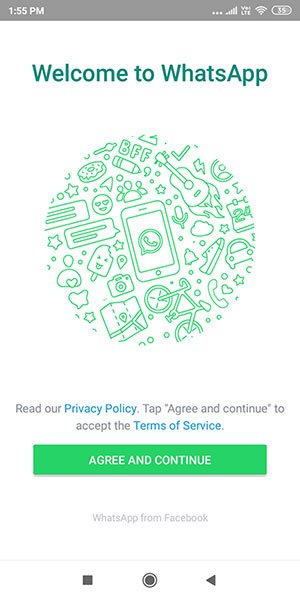 Step 3: It will inform you that there is a backup. So click on the Restore button to restore the backup.
Note: It is important that you should be logged in with the same Gmail account on which you take backups.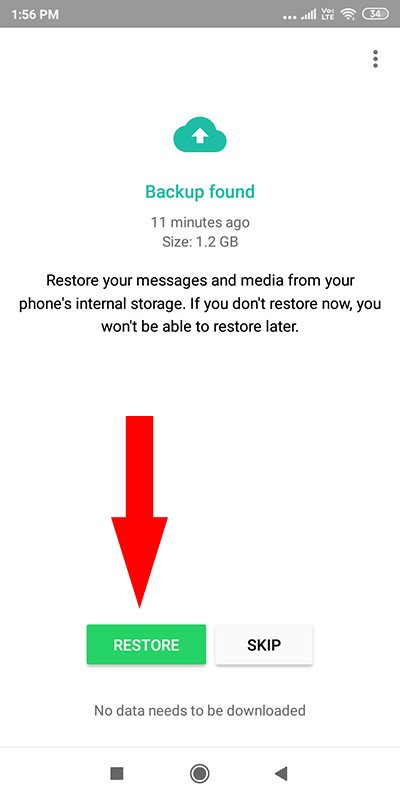 Great!! you are logged back into your WhatsApp without losing data.
How to logout of WhatsApp on iPhone
On iPhone, there is no option to Clear Data. So if you have an iPhone in that you have to uninstall the app. You can reinstall the app again when you want.
Also Read:
How to Logout from Whatsapp Web
Logout from Whatsapp web is quite simple and there is no need to take backup and clear data. Because accessing WhatsApp web on PC or laptop does not save any data on the computer.
All the chats including videos, images and Whatsapp stickers will be stored on your mobile.
So whenever you want to log in to Whatsapp on your PC all chats will be the same as on your phone.
Logout from Whatsapp Web on PC
Step 1: Click on the 3 dots in the left-hand corner of Whatsapp web.
Step 2: Click on Log out to log out from Whatsapp web.
Logout from Whatsapp Web from Mobile
You may log in on WhatsApp web on a friend's computer or someone other's computer. In this case, you can easily log out from WhatsApp web even from your mobile without actually accessing your PC.
Follow these steps to logout
Step 1: Open Whatsapp on your smartphone.
Step 2: Click on the 3 dots on the right side and click on Whatsapp Web.
Step 3: Click on Log out from all devices and you will be logged out from WhatsApp web.
Secret Method to Logout from Whatsapp
I can understand the process given above is quite a time taking and not that simple.
But you have very simple options available which will work the same as you are logged out of WhatsApp.
Basically, if you want no one other see your personal messages on WhatsApp then you can hide WhatsApp.
There are apps available to hide apps or you can put apps under lock using lock apps.
Whatsapp Logout FAQ's
Can I logout of WhatsApp on my phone?
Actually, there is no way to log out of WhatsApp on a phone (android or iOS). You can take a backup of your data and then clear everything to make it like a new installation.
Does WhatsApp Web Logout Automatically?
No, Whatsapp Web does not log out automatically. But if there is no activity for 30 days Whatsapp automatically disconnects linked devices.
Does Whatsapp Web work even if the Mobile phone is offline?
Yes, recently whatsapp launched this feature. And using this feature you can send or receive messages via WhatsApp web even if you are offline on your phone. Before this update, your phone must be connected to the internet. Linked devices would be able to send or receive messages up to 14 days after your phone goes offline.
Whatsapp Logout – Wrapping Up
As we saw logout from Whatsapp is not as simple as we can do on other social media websites. But it is understandable as our data on WhatsApp is not public data. And Whatsapp stores chats, images and videos on your phone.
Whatsapp does not store messages once they are delivered or transaction logs of delivered messages unless they receive a valid preservation request from law enforcement companies before a user has deleted that content from their service. Whatsapp also stated that undelivered messages are deleted from their servers after 30 days.