Google's android is now the most popular OS as far as I know. There are also other OS like Apple iOS, Symbian, Blackberry OS etc. But Android has covered most of the market in the world.
Android is very popular but has some drawbacks as well. Like sometime its apps stopped working.
These apps may be third party apps or Google's own apps like Google map.
Google map is very famous app when it comes to navigation. Google map provide you road maps for almost every location in the world.
It has very detailed information about any geographical site around the world. Many users use it on daily basis like cab drivers and people who travel more.
But sometimes this app shows an error like "unfortunately maps has stopped".
Its kind of frustrating error as you can follow wrong path to the destination.
So here we are giving some better solution let's check out.
How to Fix Unfortunately Maps has Stopped Working Error
Clear Cache Memory
App cache data is similar to web browser cache. Web browser stores images and other data for faster loading of previously visited websites.
In the same manner app cache data store data to reference later. But as long as you use google map more and more the size of cache memory increases.
This cache memory may cause errors while loading or running apps. Clearing google map cache memory can solve unfortunately maps has stopped working error.
Let's check out how to clear cache memory
Step 1: Go to phone setting and open Apps.
Step 2: Open Map (Google map app) and go to Storage option.
Step 3: Now Click on Clear Cache to clear google map app cache data.
Update to Latest Version of Google Maps
Keeping apps up to date is good practice. Automatic app updates is good option when you want your apps should be updated automatically.
Apps automatic update can be turned On and Off from Google Play store setting. If you have turned off automatic update then you must update Google Map to latest version.
Follow these steps to update google map
Step 1: Open play store and tap on three lines to open menu panel.
Step 2: Click on My apps & games.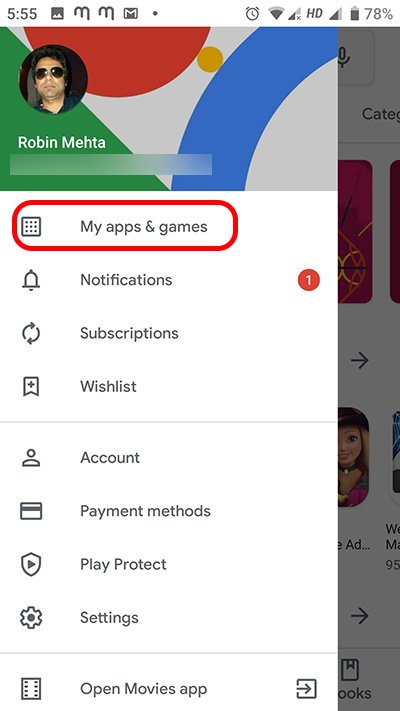 Step 3: Find Maps – Navigation & Transit and you will see update button next to app if there is an update available.
Note: If no update is available and your Google Map app is up to date then you will not see any update button.
Step 4: Click on update button and your app will be updated.
Restart Phone
Restart phone is like restart PC. Restarting your phone is the simplest solution to many software problems.
When you restart phone it forced close all apps running in the background and in front.
So restarting phone is like soft reset without losing data. Restarting phone remove unnecessary files in the process of installation and uninstall.
So just long press the Power button and click on restart.
Or turn off your open and start it again.
Factory Reset Phone
This is the last option which you can try if you see no improvement. This will definitely solve error unfortunately maps has stopped in android.
But keep in mind that factory reset phone will erase all your data, contacts and everything.
So you have to take a backup of all your data before performing factory reset.
How to do factory reset
Step 1: Go to phone setting and click on System.
Step 2: Click on Advanced and click on Reset options.
Step 3: Now tap on Erase all data(factory reset).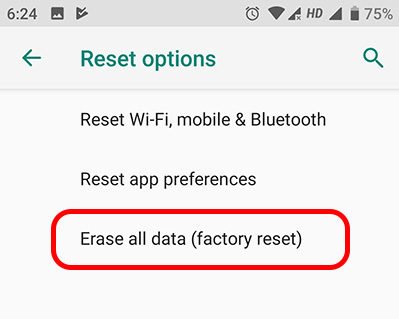 This will factory reset your phone and your phone will be free of everything like a new phone. It will solve issue of Google map app not working.
I hope you would be able to solve your problem. If you have any other suggestion you can comment below and you and you can follow me on Facebook.
Also Read: