Are you a fan of Mozilla Firefox? And continuously using Firefox for accessing website and finding information. Then you will be definitely watching this error "A web page is slowing down your browser. What would you like to do?"
You have two options at this time as two buttons will be given by Firefox browser.
Either "Stop it" or "Wait".
So, what is meant by this error message web page slowing down browser and how to fix it? Let's find out.
What is the reason of A Web Page is Slowing Down Your Browser?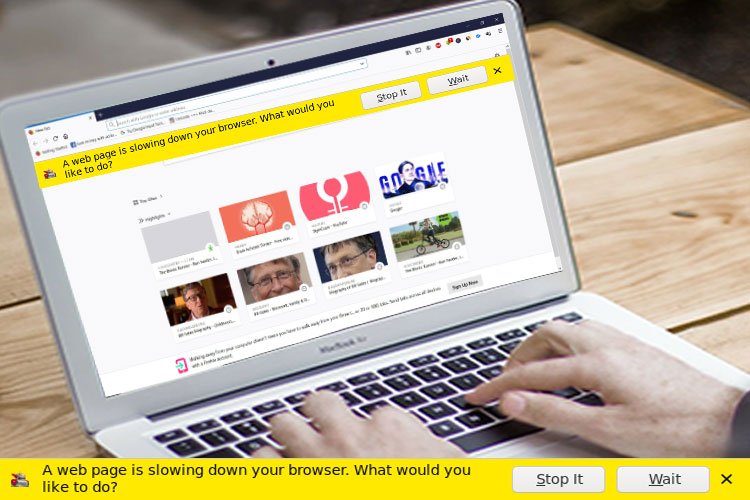 When you first saw this error message you might be worried is there any virus affecting your computer.
Or there is some problem within your browser.
Or so many opened tabs causing this issue.
But let me tell you this error message is within the webpage you are trying to open.
Usually this message shown by Firefox when the page you are trying to open contains scripts, graphics or animations.
So, it is the problem of website but if your browser cookie size has been increased. And your graphics drivers are also outdated.
Quick Solution
The quick solution to this problem is that either you can click on "wait" and let web page open.
So, the page you are trying to open will be opened but it might slow down your browser and other tabs opened.
And if you click on "Stop It" it might stop that webpage loading or stop any script or animation from that webpage.
How to Solve "A web page is slowing down your browser" Firefox Error
As I told you that the problem is with the website you are trying to open. And the most possible cause is the graphics and animation in the website.
So, the first solution to this error is updating of graphics card drivers.
As this problem is not related to windows only but this problem is seen on other OS and platforms.
OK, Let's check how you can update graphic card drivers to resolve this.
Update Graphics Card Driver
Graphics card play an important role to display exhaustive graphic rich websites.
And in case your graphics card drivers are outdated or not installed then it may cause Firefox to stop webpages.
Follow the Steps to Check Graphic Card Model:
1. Type dxdiag into search bar and click on dxdiag search result.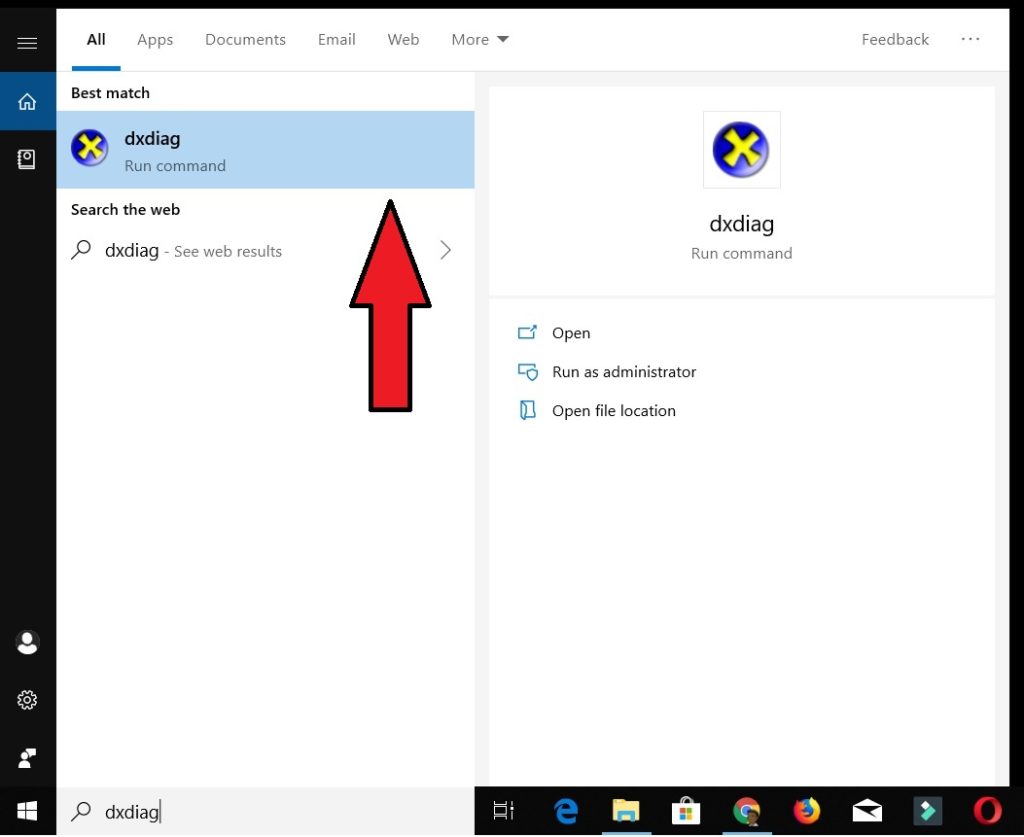 2. Click on Render tab in DirectX Diagnostic Tool and check the name of Graphic card.
Download and Install Drivers
Search on Google by Driver name and install latest driver.
Alternatively, if you think you already installed drivers then follow these steps to check updates for drivers.
1. Go to Device Manager.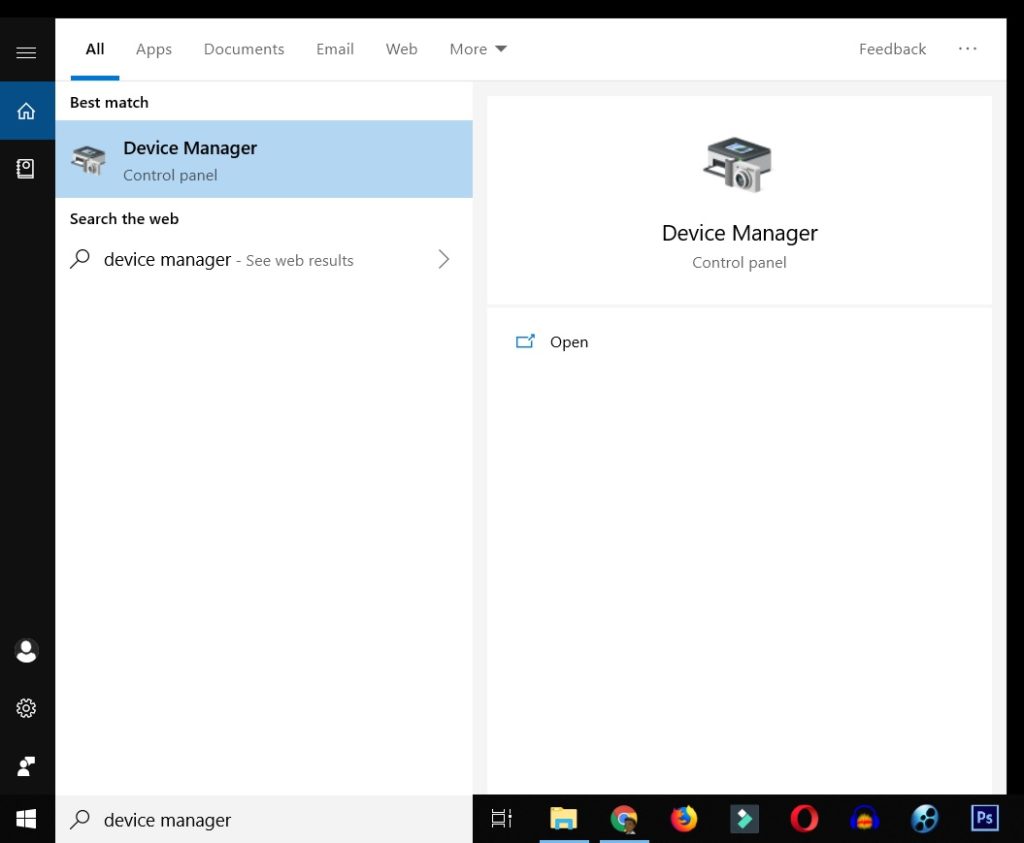 2. Click on Display Drivers and select your graphic card.
3. Right Click and select Update driver.
4. Now click on Search automatically for updated driver software.
If there is update available just update drivers and restart computer.
Disable Adobe Flash Protected Mode for Firefox
Flash protected mode feature was launched by adobe way back to protect 32 bit version of Firefox.
It is a security feature which makes it difficult for attackers to attack on your computer.
But according to Mozilla Firefox support this can cause hangs, errors or plugin crashes.
And in case you got this "A web page is slowing down your browser. What would you like to do" type error you can try disabling this.
But it might make your computer volunerable to attacks.
And it could be solution of problem we are searching for.
Any way let's find how to disable Flash protected mode.
1. Open Mozilla Firefox browser and go to Add-ons.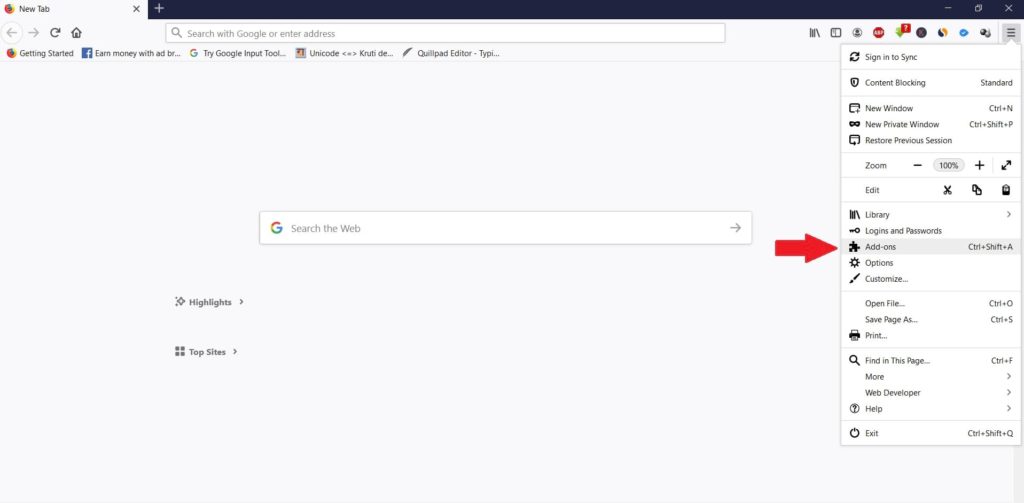 2. Go to plugins under Add-ons.
3. Go to Shockwave Flash > 3 dots on right corner > Select Never Activate.
Use this and see if you got the same Firefox a webpage slowing down your browser error. Do not make it a permanent solution as it may cause attack on your PC.
Clear Firefox cookies and cache
Browsing websites on Firefox and on any browser increases size of cookie and cache files.
These files may contain any corrupted file which can affect the performance of your PC. You can speed up your PC and browser by deleting temporary files.
Removing these caches, cookie and temporary files can simply make your browser faster.
So, it is recommended that you should delete all these temporary files on regular basis.
Let's see how to clear cache and cookies in Firefox.
Using Shortcut Keys
Open Firefox and Press Ctrl + Shift + Del from your keyword.
Select all options under History and press Clear Now button.
From the setting
1. Go to Firefox Menu > Options.
2. Go to Privacy and Security Tab and select Clear History.
3. Select all options and click on Clear Now.
You can simply redirect to this privacy and security tab by typing: about:preferences#privacy into address bar.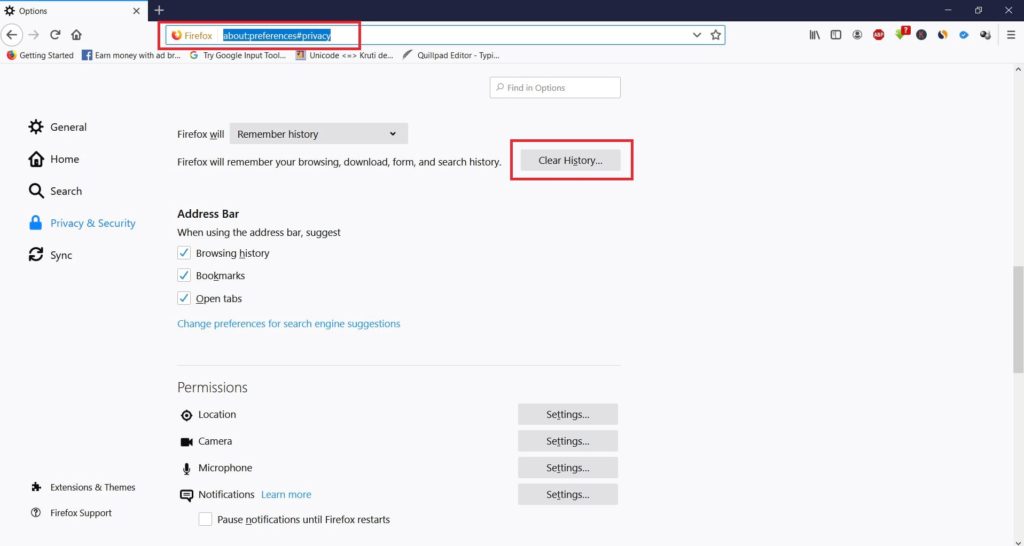 Then press Clear History button, select all options and click on Clear Now.
Firefox Setting Modification
A little change in two of the Firefox setting can solve this problem. This setting is very simple and follow me to do this in your Firefox browser.
1. Open Mozilla Firefox browser and type about:config in the address bar of Firefox browser
2. It will show a message to that "This might void your warranty!" Click on "I accept the risk!"
3. It will open search bar, type "processHang" in the search bar.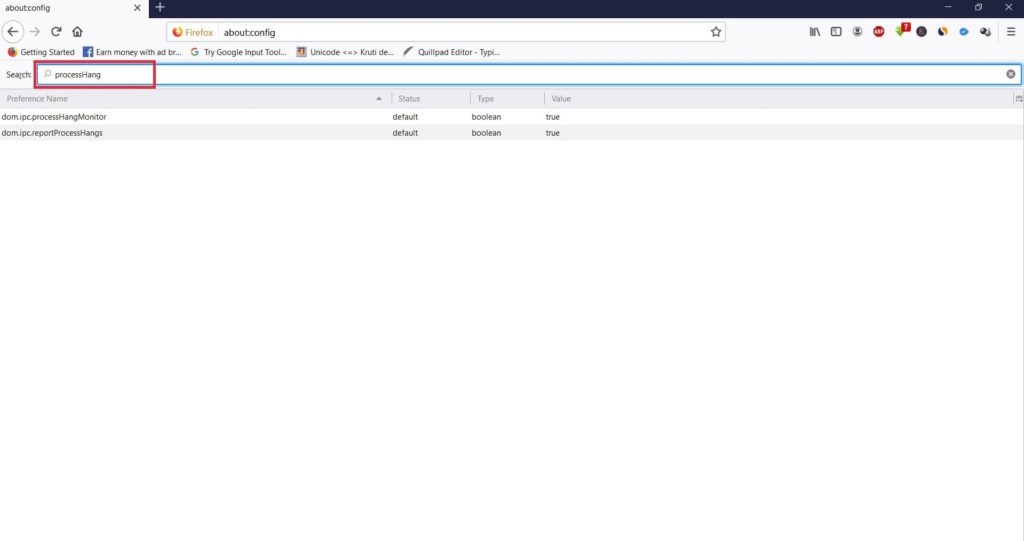 4. Now two settings will be opened. Right click on each and click on Toggle to set both to False.
Restart your browser and start working
Out of 4 solutions provided above any one of them can work for you.
So you can test each one of them one by one and see the result.
It will definitely solve the problem of A web page is slowing down your browser error message in Firefox browser.