If you are looking for the configuration of discord push to talk feature then you are at right place.
Discord is real-time free application used for chat and voice communication. It is designed for gaming communities allowing users to join different channels (servers).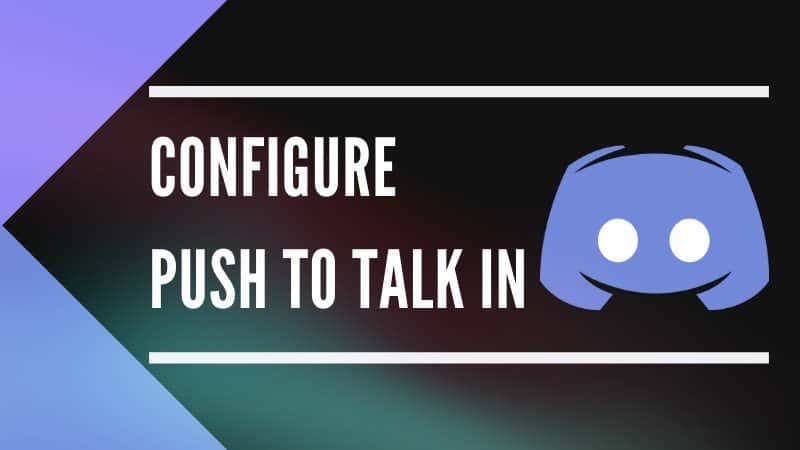 It quickly became the most used chat service by gamers all around the world. Nowadays Discord has grown to such an extent that anyone with an audience can start connecting with their community and send messages, text, audio, and video.
If you are into gaming and play a lot of multiplayer online games, you very well know that most of the time the in-built gaming chat and VOIP service gets a little messy and sometimes you hardly hear anything what your teammate says.
Moreover, if there is someone in the group with a moderate headset, then that will just ruin the voice chat for everyone else. Because headsets which are not capable of cancelling background noise often interfere with team's communication.
Having said that, I have also found trouble with a laptop's internal microphone. Reason being, it is at a distance and the player who wants to communicate through it should speak louder than usual.
When that happens, the internal microphone of the laptop picks up other noise that come along the way with what was spoken, and that can be a very bad hearing experience.
Especially when all the team mates are trying to ambush the opponent and are fully immersed in the game.
These are a few reasons I have noticed why there is a combinational requirement of a good headset and a great VOIP application for gaming.
After using discord's push to talk feature I can tell you that now me and my game buddies have not experienced any background noise. The cat is very quiet and we can concentrate in the game better than before.
Discord has come out with two Input modes –
Voice Activity: This is selected by default and works fine
Push To Talk: Requires you to push a key to talk.
Today we will see how to configure discord push to talk. It is nearly the same and can be followed for Discord's web version, Windows, Linux, and Mac OS computers.
How to Enable Discord Push To Talk
Let us start with how to enable this feature.
Step 1 – Go to Discord and click on the Download button on the top.
Over there you will get options to pick from. Discord offers download for Windows, MAC, Android, iOS, and Linux at the moment. Download the one you need.
Step 2 – Once downloaded, run the application. It will install some files which are required to run when loading for the first time.
Once it starts, you will be prompted to enter your username and password. If you are a new user you will need to register.
If you are a new user then register, or else simply login with your credentials.
Step 3 – Once logged in, check for your user name at the bottom and click on the settings icon.
Step 4 – After clicking on the settings icon go to the third section called as App Settings and select Voice & Video from there.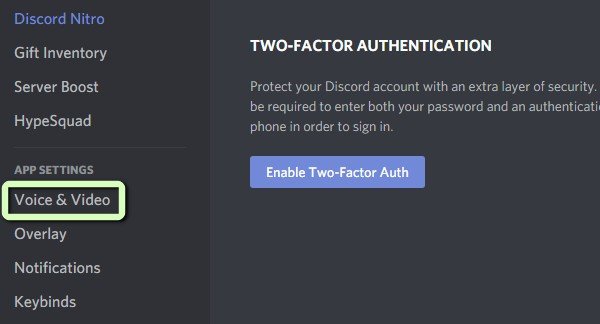 After selecting Voice & Video, you will see a page called Voice Settings, just like the one shown below.
By default, Voice Activity is selected. I have not connected any headsets while writing this article therefore it is showing as Default Input Device (Laptop Microphone) at 100% volume and Default Output Device (Laptop Speakers) at 50% volume.
If you want to perform a Mic Test, simply press the Let's Check button and Discord will play your voice back to you.
Step 5 – In order to complete and use Discord's Push To Talk service, you will have to select the Push To Talk option under the Input Mode.
This was the enabling part. From this point onwards we will get into the configuration of discord push to talk button.
Note: Push To Talk is limited when running from Discord web version. Below is the image showing its limit, when I clicked the Push To Talk feature on Discord web, this is what I got.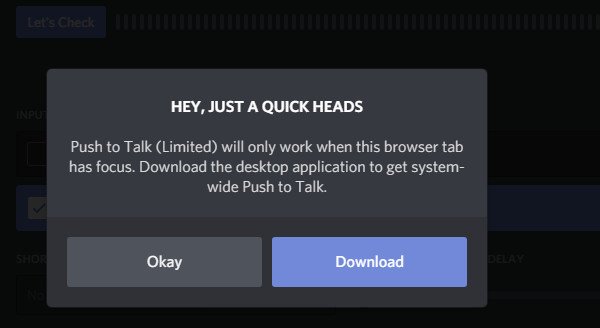 Therefore, I urge you to download the desktop version Discord.
Also Read: Apps Like Discord for PC
How to Configure Discord Push To Talk
Step 6 – To make it function properly you will have to set a key for the Push To Talk feature. I have clicked on the space given under the Shortcut and pressed my keyboard's ESC key. You can select any key you desire. It's just that I'm quicker with the ESC key.
By default, Discord will leave the Release Delay at 20ms and that is fine, nothing to worry about.
Step 7 – If at all you haven't assigned a key for Discord Push To Talk earlier, you can do that by going to the Keybinds section.
Click the Keybinds option and then click on Add a Keybind.
Step 8 – After clicking the Add a Keybind you will have assign an action to the keybind. So, drop down the action menu and select Push To Talk (Normal).
Click on the Record Keybind and choose your preferred key. I have used the TAB key and then clicked on Stop Recording.
That's it, push to talk feature has been fully enabled and satisfied. Now In this case when I need the push to talk service I will just press the Tab key to communicate vocally and release the key when I am done speaking. Pretty easy right!
If Push To Talk Not Working
If you are experiencing some problems with this feature try the following quick fixes which have worked for multiple people;
Try running the Discord application as an administrator, as your game might be running in administrator mode.
Try Changing the key used for Push To Talk and this time increase the Delay from 20ms to 50ms
Reset your Voice Settings, by going to Voice & Video option under App Settings.
After reset, follow the steps mentioned above.
Update your audio driver.
So, you have seen how you can enable push to talk feature. Try it out and let me know your experience.