Snapchat is a social networking mobile app, available for Android and iOS devices. A cool messaging application used for sending photos, videos, text, and canvas drawings to your friends.
It has got a built in AR lens that provides various out-of-the-box filters with which you can literally take your chats to the next-level.
Like every other social networking app, your friends on Snapchat can see your media. If you want to avoid that you will need to delete or block a particular friend.
Here in this guide I will show you how to delete friends on snapchat and block them if you never want to see them.
Deleting someone from your friend's list will help you in preventing them from looking at your private snaps. Whereas blocking them will completely prevent them from seeing any of your content.
But if you are looking for any of your old or new friend on snapchat then here is the guide on how to find someone on snapchat.
How to Delete Friends on Snapchat? (Steps)
Step 1 – Open Snapchat on your Android or iOS mobile phone. If you have just downloaded then make a username, give a password and connect that account with an email address. And don't forget to verify your email address.
Step 2 – Click the Chat Icon on the bottom left or directly swipe from left-to-right. This will give you list of chats with your friends. It also shows you newly added friends.
Step 3 – Long Press the contact whom you wish to delete from your friends list. You will get basic options like Audio/Video Call, Snap, Chat, etc.
Step 4 – Click on More. Here you will see more advanced options like Clear conversations, delete chats (some chats like texts typed you and emojis don't get deleted automatically).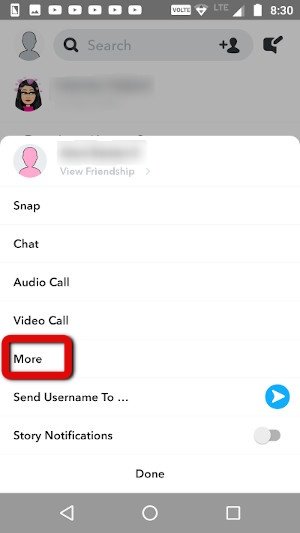 Step 5 – Locate the Remove Friend option and click on that.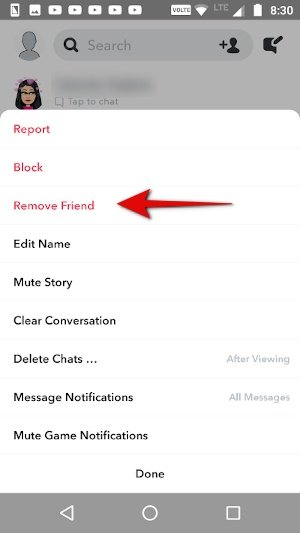 Step 6 – You will get a confirmation dialog box where you would have to click on Remove.
This is how to delete someone on Snapchat.
Pro Tip: If you delete/remove they will know that you have deleted them. Because, you still hold a Snapchat account and that will get displayed to them in suggested friends.
How to Block Someone on Snapchat?
Follow the same steps as we had seen for deleting a friend until Step 3. After completing step 3 you will see an option called More. Click on More and then click on Block.
You will get notified for confirming your action. Just click on that to finally block friends on snapchat.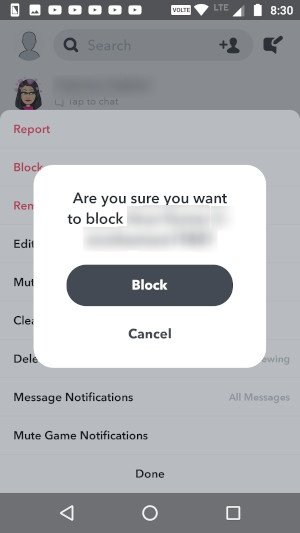 Pro Tip: When you block someone, it appears to them as though you simply deleted your account.
When you block someone, they will not come to know that they have been blocked. All they get to know is that you have simply deleted your Snapchat account.
Also Read: 14 Apps Like Snapchat
View Blocked Snapchatters
To view the list of blocked Snapchatters, simply click on your profile icon.
This will open your profile. From here you have to click on the settings icon in the top right corner.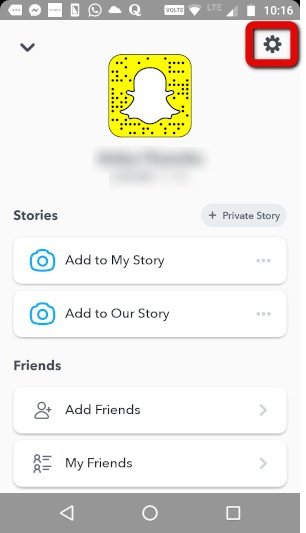 Once the settings window is opened, you've got to scroll till the end and there you can find the Blocked option. Simply click on that to verify that the contact has been blocked, or not.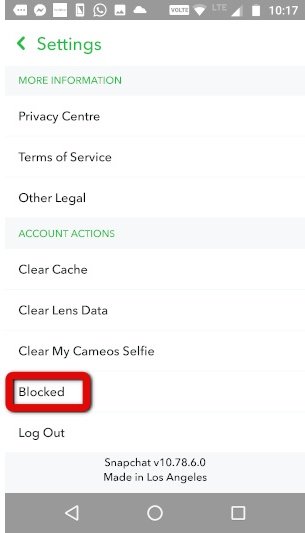 So in this way you can block or delete friends on snapchat. If you have any query or suggestion you can comment below.