Nowadays, many software and social media websites and apps are coming with the dark mode, allowing users to change the theme and color of their app/website interface to darker colors instead of bright tones.
Finding someone on Snapchat is quite easy then enabling dark mode.
Yet Snapchat dark mode is another fascinating thing users want on their phones. But how to get dark mode on snapchat and whether snapchat offers dark mode are burning questions?
In this article, check out what the hell is the dark mode, and why is every app shifting to dark mode.
What is the Dark Mode?
The dark mode is a display setting for a user interface that can be used in a smartphone or laptop, switching regular color user interface, also known as a light mode, to the black or something close to it.
Dark mode makes it possible to use your phone or another smart device at night without straining your eyes, making it difficult to sleep, or causing any other problems.
Unfortunately, though, not all apps offer a night mode – even some of the most popular apps out there have yet to add this beneficial feature.
Dark mode adjusts the user interface's brightness and sets the background of apps in dark black colors.
Dark modes are also referred to as:
Night mode
Dark theme
Black mode
Why Should You Use Dark Mode?
As per the Google Android Developer guide, dark mode comes with many benefits:
Can Reduce Power Usage
Reducing brightness and changing light color to dark can significantly lead to battery saving, but it depends on the device's screen technology.
Devices screen technology like OLED or AMOLED displays are very much compatible with the dark mode in saving a device's battery life.
Most devices like mobile phones, monitors, and laptops that come with LCDs do not benefit from any power saving in teams using dark mode because screens like LCD mainly illuminate using a back panel that always lights up completely.
Improves Visibility
Dark mode improves visibility for users with low vision and sensitivity to bright lights because of high brightness in devices with more light colour hurts users' eye stains.
Better Readability
Dark mode makes it easier for anyone to use a device in a low-light environment because the white text on a black background makes the text more readable.
Limits Blue light
Dark mode will limit the use of blue light on your device screen, blue light improves readability in daylight, but low light may cause your brain to stop creating melatonin, leading to disrupted sleep cycles. Blue light also increases the risk of macular degeneration, which can cause permanent vision loss.
It Looks Awesome
Compare to normal mode or light mode. The dark theme looks very impressive on devices like phones or laptops.
History on Dark mode
The dark mode is as ancient as a computer screen.
At the time of the invention of computer screens, it comes with a black background with white or green texts.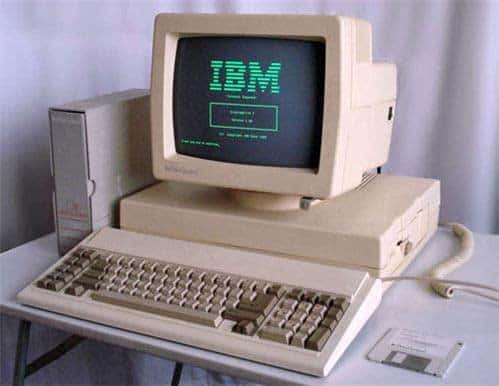 Some argue that Dark mode with Colors screens was started in 1991 by Apple System 7 Intro.
Does Snapchat Come with Dark Mode?
After a long time, Snapchat has finally answered their users and blessed them with dark mode.
However, to some specific users, Snapchat has not released it officially; it is in testing mode with a tiny percentage of users with iPhone in some demographic regions of Australia and some US parts. Unfortunately, they haven't revealed which parts those are.
As you can see in these screenshots shared by Appleosophy, those with the dark mode option can follow the below steps to activate it.
How to Enable Dark Mode on Snapchat?
Update the Snapchat App from the Play Store or App Store.
Open the Snapchat app on your respected mobile devices and log in to your account.
In the top left corner of the mobile screen, tap on your profile picture.
In the top right corner of the mobile screen, tap on the setting icon that looks like a gear. It will open App settings.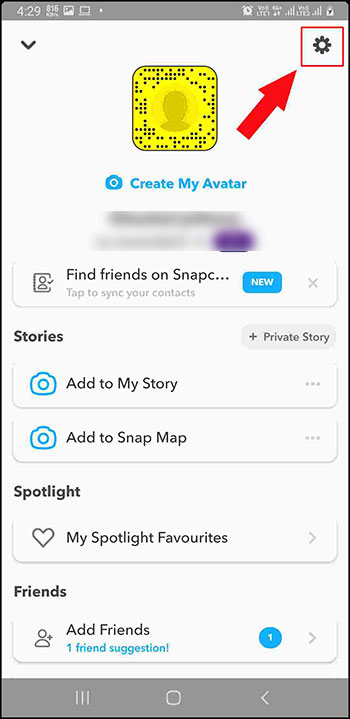 In the app settings menu, scroll down until you see an option called "App Appearance."
You can see three options like "Match System," "Always Light," and "Always Dark" in the App Appearance menu.
Select the Always Dark option active in the Dark mode on Snapchat.
But the question is, what about other users who want to use dark mode in Snapchat.
Don't worry though, you not entirely out of luck; even though the app doesn't have a built-in night mode feature, few methods can enable dark mode in iPhone and Android, and most of them are not officially supported by Snapchat.
Dark mode can be activated using two methods:
By Forcing dark mode
By Jailbreaking iPhone and Rooting Android
Forcing Dark Mode
This technique mostly works on iPhone IOS 13 and android 10 because they come with an option of activating dark mode from the system itself.
This technique will mostly force other apps to change their UI based on system UI, dark mode. But Forcing dark mode on Snapchat will make its UI very Funky compared to Dark Mode, currently under testing.
We can force dark mode in iPhone and Android by turning on the inverted colors option in the system settings menu.
How to Enable Snapchat Night Mode on the iPhone?
To get Snapchat dark mode on your iPhone in 2021 using the force dark mode technique, follow these steps:
Open the Settings menu on your iPhone.
Goto General Setting
Then Open Accessibility.
Now Open Display & Text Size.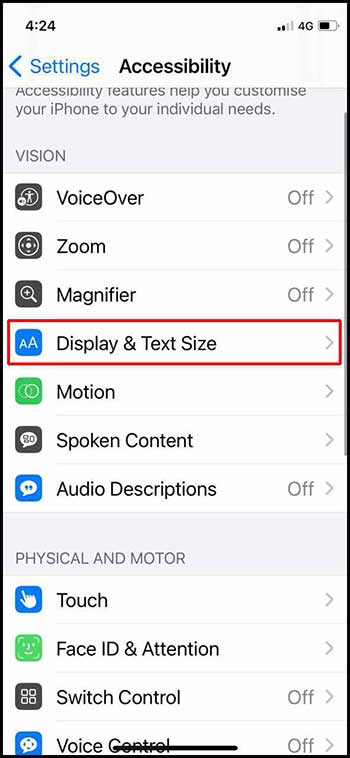 5. Here you can choose between "Smart Invert" or "Classic Invert".
Now you can see the dark mode by Activating the "Smart Invert" or "Classic Invert" with different combinations of colors.
You can also turn on "Reduce White Point", which will reduce the intensity of bright colors, but it can be optional.
Note: This technique will not only make your Snapchat in dark mode, but it will also make other apps too in dark mode.
Also Read: Watch Snapchat Stories Anonymously Online
How to Enable Snapchat Night Mode on Android?
To get Snapchat dark mode on your Android in 2021 using the force dark mode technique, follow these steps:
To Turn on dark mode in Android 10, do these steps.
Open Settings
2. Then Open the Display menu.
3. Then turn on the Dark Mode.
Unfortunately, enabling dark mode using system settings on your android 10 smartphone will replace the white backgrounds of system apps and Snapchat with black by forcing dark mode on the apps.
Inverting the colours on your phone will not affect the outcome of any photos, nor will it alter the application's functionality.
So what about other users, which are using an older version than IOS 13 and android 10.
Jailbreaking iPhone and Rooting Android
Older users who don't have a dark mode can access dark mode by downloading some third-party applications to access dark mode in Snapchat.
However, this technique is not recommended by most users because this technique required jailbreaking your iPhone and rooting your android phone which will void your mobile warranty and Snapchat is very famous for banding its users for doing suspicious activities, keep it in your mind whenever your try to tweak the Snapchat app.
How to Get Snapchat Dark Mode Using the Third-party App on the iPhone?
Installing a third-party app on an iPhone is a headache; it can be done only after jailbreaking your iPhone, which we don't even suggest to do.
Users who had jailbreak there iPhone have one way to use dark mode in Snapchat, which is installing the Nightmare package.
Nightmare help adds user interface twerks to the iPhone, which was released several years ago and is still available for use by people who want to tweak there Snapchat.
Nightmare is not an official app available in the App Store; it is a package that can be installed only after you'll need to jailbreak your iPhone.
Once you jailbreak your iPhone, you can follow these steps to turn dark mode on your iPhone.
After jailbreak, install Cydia Store.
Once the Cydia Store installed on your iPhone, Search for IFile on Cydia Store.
After installing IFile, Download the necessary Nightmare package from here.
After downloading, open IFile, select the Nightmare package and tap the installer for extracting the package.
Once the nightmare is installed on your iPhone, you need to restart the iPhone for it to take effort; after the restart, when you open the Snapchat, it should look like this:
How to Get Snapchat Dark Mode Using the Third-party App in Android?
Turn on dark mode on Snapchat required, android phone to be root.
Rooting is a process to unlock the superuser access of the android phone, which will give access to all the files and settings restricted by the system. However, rooting is an illegal process which will void your mobile phone warranty, but you can do numbers of tweak with the android phone after rooting the android phone.
To turn on dark mode in Snapchat in android, follow these steps.
First, root your android phone.
We need to install the substratum app from the play store, which can be download from here.
Now, after you install it, then select the theme that you want to use on your device.
Select your device from the app, then choose the app for which you want to use dark mode. Now install it. That's it, and your Snapchat will have a dark mode now.
Once you install the theme, restart your phone and open Snapchat.
After the restart, you will get dark mode in Snapchat.
Hopefully, this above method will work on you both your iPhone and Android, which can activate a sort of dark mode or night mode on your devices.
We advise waiting for few months as Snapchat has already begun the testing of there dark mode, and soon they will add this as an official feature.