Samsung launched Galaxy S9 and S9+ phones in 2018 on 25th February in Mobile World Congress. Samsung launched these phones on 6 March in India. Samsung introduced it with a new feature called Samsung Galaxy S9 intelligent scan feature.
According to mobile experts, this new scan feature is faster than other mobile's scan feature but not so secure.
Also Read
How to Identify Songs with Google Assistant
What is Samsung Galaxy S9 Intelligent Scan Feature?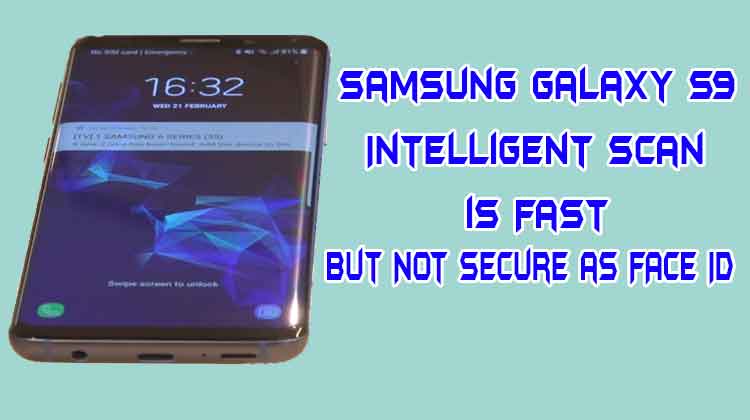 Let me tell you that Samsung has introduced a new phone unlock feature to unlock the phone, which Samsung has named Intelligent Scan.
Samsung has given its name "intelligent scan" because Samsung claimed that this feature is a combination of face recognition and iris scanning.
Both these phone unlocking features have been added to Samsung S9 and S9+. In this technique, face recognition or iris scanning feature has been used separately and together.
If your phone is not unlocked with face recognition, then this feature will try to unlock it with iris scanning.
Similarly, if the phone is not unlocked with a single feature then the combination of both features will unlock the phone.
By default it is set to face recognition in bright sunlight and similarly in low light condition by default it is set to iris recognition.
Intelligent scan is faster but not secure
Researchers have said on this that Samsung's Unlock feature is faster than the unlocking features provided in Samsung's old phones, but is not much safer than them.
Suppose if you want to verify mobile payments then fingerprint sensor or passcode are safe then Samsung Galaxy S9's intelligent scan feature.
You can use this intelligent scan feature to unlock phone but not for the payment verification purposes as it's not that secure.
According to Samsung you can use it for payments but in that case
iris scan will be activated first then followed by face scan to prevent spoofing.
According to a report, Samsung is using the same 2D face scanning, which they did last year in Samsung Galaxy S8 and has given the feature of iris scan earlier in Galaxy Note 7.
Some experts also believe that this new Samsung feature is not much better than the features of Apple Face ID. Previoulsy samsung also admitted that samsung galaxy s9 intelligent scan cannot be used for Samsung Pay Payments.