Snapchat is a popular social media application known for sharing snaps, videos, and stories with friends. But the content (Snaps or videos) get deleted just after you see them, while Stories stay until 24 hours. This is just how Snapchat works. Perhaps, most of its users like this system and love using the app. In this article we will go through learning how to save Snapchat videos because some Snaps and Stories are so good, that you'd never want them to disappear.
You can save the Snaps in the app, on your Android phone, or even on an iPhone. We just want you to know that the process is not so simple, but it also isn't impossible.
How to Save Snapchat Videos To Your Phone?
First let us see how to save your own videos on Snapchat to your Memories & Camera Roll, before you post them;
At the beginning you have to open Snapchat and take your own photo or video.
Now you have to tap on down arrow symbol, located towards the left hand side of the bottom of the screen – you should see a "Saved" confirmation appearing on the screen. If you're using an iPhone, the video or picture will be automatically saved to your camera roll.
Tap on the "Save" icon, located at the bottom left.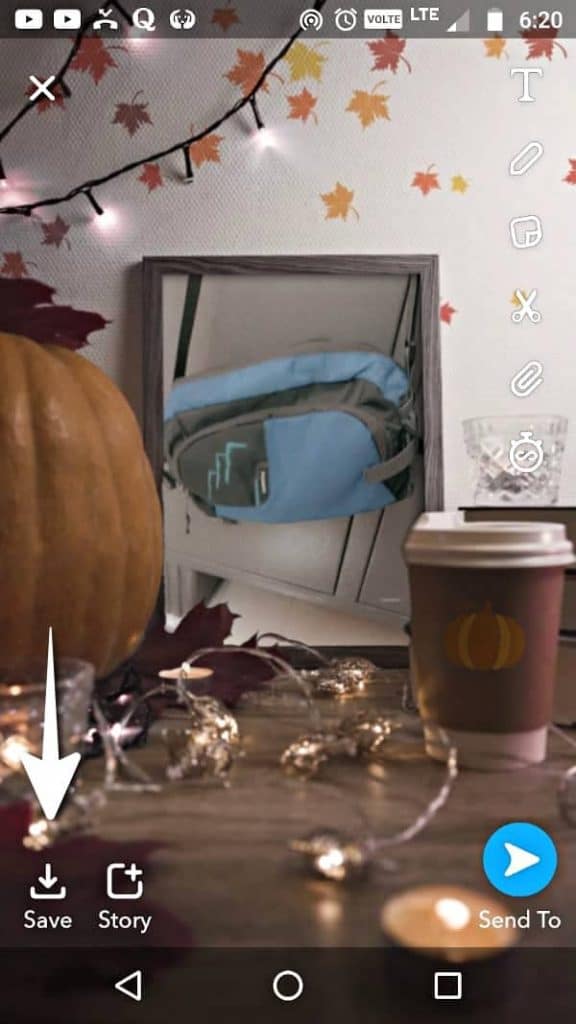 As soon you press "Save", you get a notification stating where do you want to save the Snap. Choose Memories & Camera Roll. Meaning, this image will be saved in your Snapchat memories and on your phone.
Once it gets saved, you will see the "Saved" confirmation on your screen.
Check your gallery and you should be seeing the saved snap.
How to Save Your Snapchat Stories On Your Phone?
First step will be to open your Snapchat application and start recording a video.
As soon as you have finished recording, you will get an option to make it your Story. This is located in the bottom left corner.
Before making it a Story, you can apply any stickers if you'd like to.
If your Story is long, Snapchat also gives a feature of trimming the video.
Once you are completely ready with the video, just press the Story icon.
Your Story should appear when you press your display image.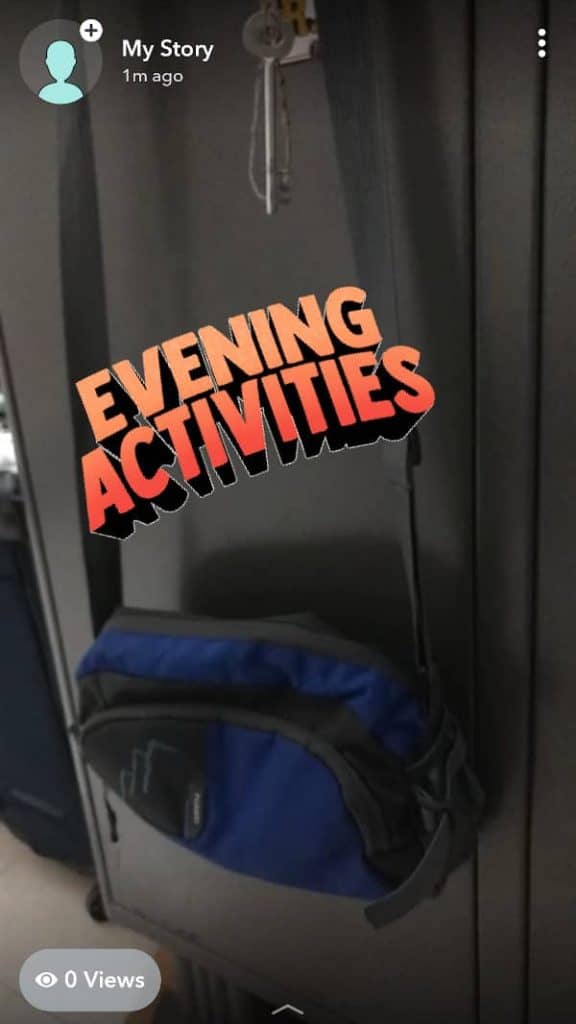 In case you haven't saved your story and wish to save it on your phone. You will just need to press the three dots on the top right side.
That will open up the options to Save, Delete or Send the snap.
If you need to save your own Snaps or Stories, the process is much simpler compared to saving others Snaps or videos.
For saving Snapchat videos of others you will need to use a third-party screen recorder application. Although, once you view others videos or stories, Snapchat will notify the creator.
How To Save Snapchat Videos Created By Others?
By this method you can save Snapchat videos and stories created by others.
For an Android mobile, download AZ Screen Recorder from Play Store. Screen Recording option is already available on iOS so there is no need to download a third-party application.
Once AZ Screen Recorder gets downloaded and installed, it will appear like this on your mobile phone.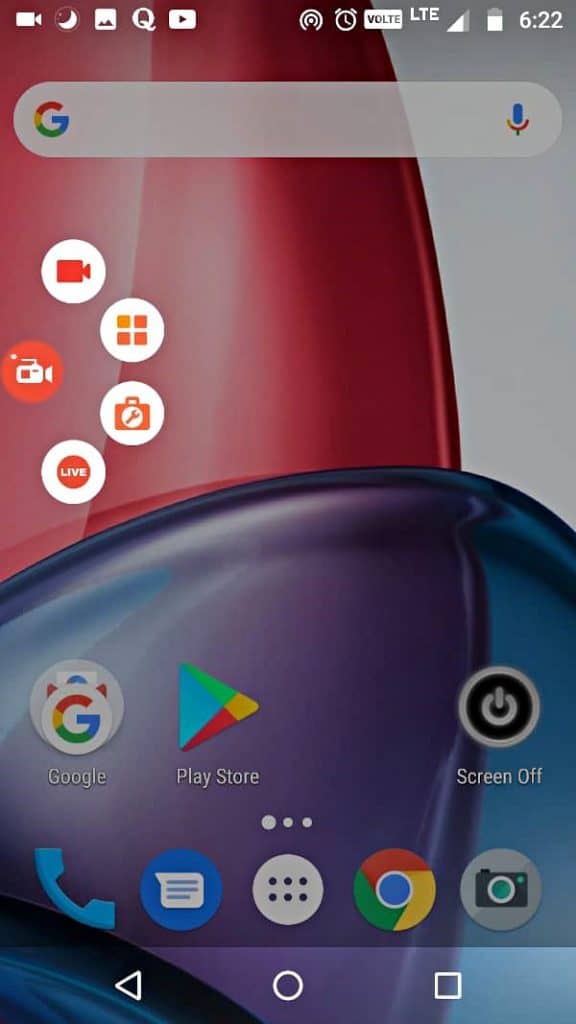 Open the Snapchat application and look for your favorite videos or Story.
Once you press the video icon, you will be asked to confirm capturing, press Start Now.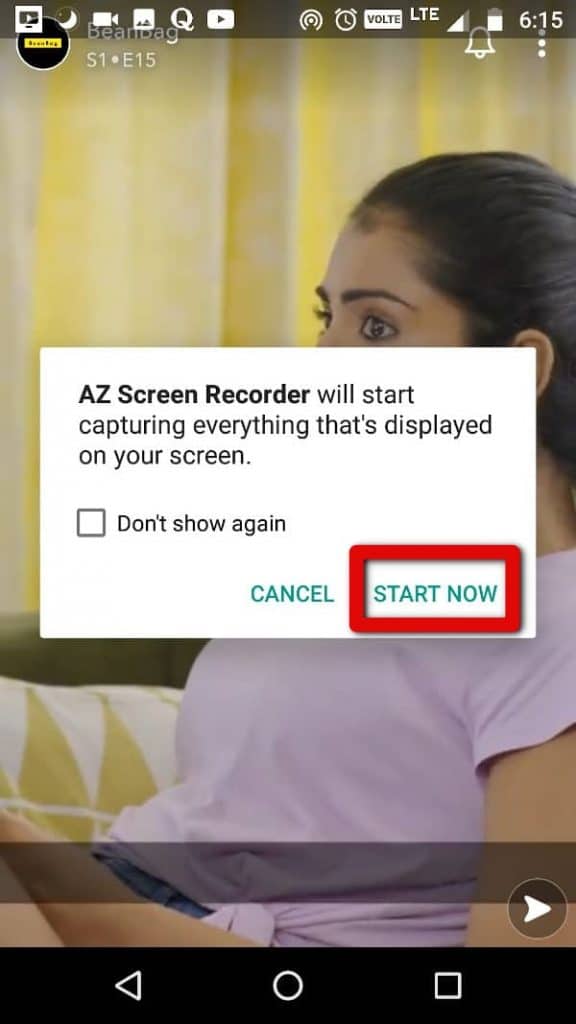 AZ Screen Recorder will record the entire video and you can then save that snapchat video to your phone gallery.
You can apply the same procedure in saving someone's Snapchat Story on your phone.
That is how simple it is to save snapchat videos on your phone.
Also Read: How to have 2 snapchat accounts on 1 phone