Hey guys in this post I will tell you how to lock incognito mode in google chrome on android devices.
Incognito Mode in the Google Chrome browser is a great way to keep your searches private.
Google will not save your browsing history, cookies and other information. It means whenever you will close incognito all your browsing history will be deleted and websites see you as a new user.
But what happens if you forget to close your incognito mode? Anyone who has access to your phone can view it.
So all your secrets will be revealed. Don't worry we have a solution for this.
Now you can lock incognito mode on android. With this user, authentication will be required to view active incognito tabs. User authentication can be your fingerprint, facial recognition or PIN.
Let's check out how to lock active incognito tabs on android devices. This method will work only on your personal android phone and not on your computer or your friend's phone.
There is one more requirement you should have an android phone with chrome 105 or above.
How to Lock Incognito Mode in Google Chrome on Android
Step 1: First of all open your chrome browser and type chrome://flags
It will open all flags in your chrome browser.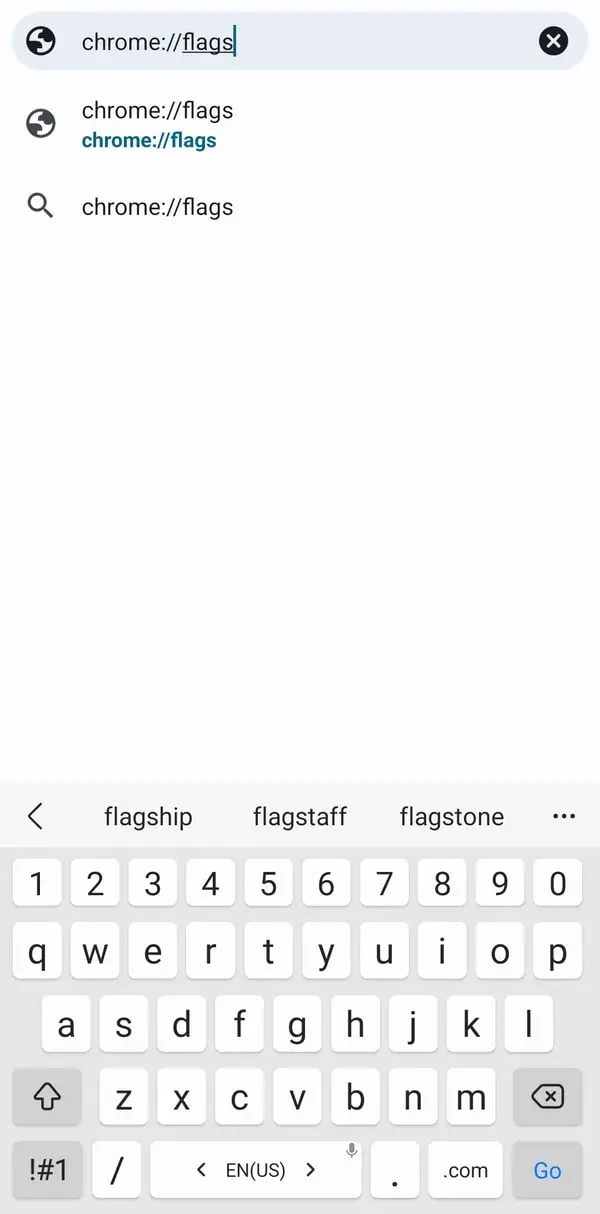 Step 2: Now search incognito in the search bar shown. You will see "Enable device reauthentication for incognito" with a drop-down marked as Default. You can also enter chrome://flags/#incognito-authentication-for-android to directly access this setting.
Step 3: Tap on the Default button and you will see three options Default, Enabled and Disabled.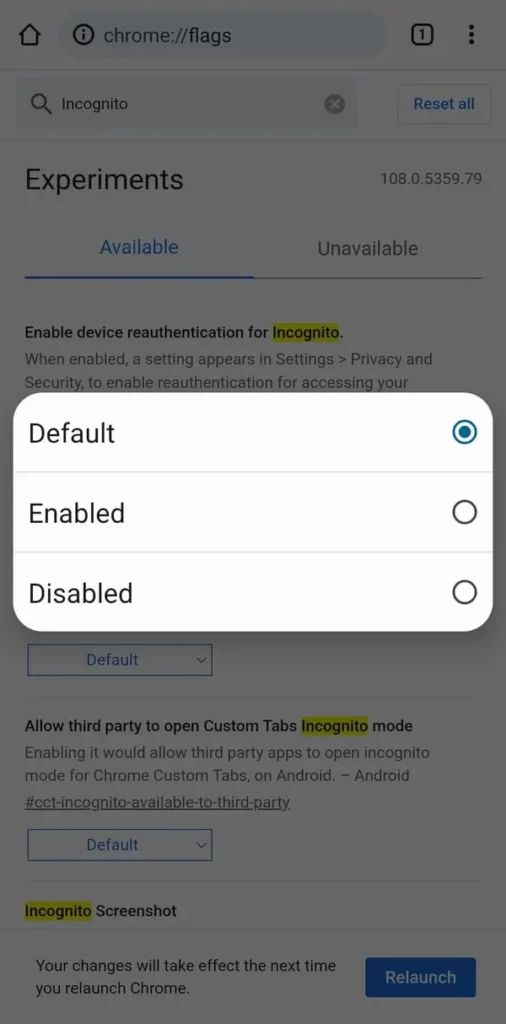 Step 4: Select Enabled and click on the Relaunch button at the bottom. It will close and restart the chrome browser.
Step 5: Now click on the three dots on the right side and tap on privacy and security.
Step 6: In this list, you can see a new listing saying "Lock Incognito tabs when you leave Chrome"
If this listing does now appear close the chrome app completely and reopen it. It will appear.
Step 7: Tap on this setting and turn it ON. It will ask for your authentication either fingerprint, facial recognition or PIN. Authenticate yourself and you are done.
Now if you leave your chrome incognito window opened on your android device it will ask you to authenticate to view it.
This authentication method will not work if you close your incognito tab before leaving.
Now you don't need to worry if you left your incognito mode opened in chrome browser as I told you how to lock incognito mode in Google Chrome on android.
But if you still face any issues locking incognito tabs in chrome you can comment below and ask your question.
Read More: