Overwatch is a first-person shooter game, developed by Blizzard Entertainment, released in 2015. They have a fascinating plot that transports gamers to an entirely new universe.
The game comes with a plethora of skills to learn every day and keeps you engrossed in it. This multiplayer shooter game is widely played among gaming enthusiasts for a long time now.
Aren't you bored yet?
Though Overwatch provides a spectacular gaming experience, you get tired of playing it over and over again. Simply put, you do not find it interesting anymore.
So, we have curated a list of 10 games like Overwatch that you would go crazy over in 2021.
Top 10 Games Like Overwatch If You Are Fan of Overwatch
Warframe (PC, PS4, Xbox One):
WarFrame is an action game that is dark and grim. They call their heroes Tenno, who belong to an ancient alien race. As a Tenno, you need to build a powerful strategy to restore peace in the ancient ruins.
It is a third-person shooter multiplayer game. You gotta put your team skills to use here. Digital Extremes brought graphical enhancements to the game that provides improved lighting, shadowing and reflections.
If you are looking for an action and thriller experience, then you should try WarFrame.
Available to Download for free on Steam.
Apex Legends (PC, PS4, Xbox One):
Apex Legends is more like a battle royale game and less like Overwatch. Yet, it is worth trying for the roster of gripping, powerful and unique legends. You can choose your legends and team up for a battle with other squads.
It is a best first-person shooter game played in teams of two. You get to explore their expansive map, a range of weapons and humongous legends. You will not stop playing until your squad rises to glory.
Available to Download for free here.
Plants Vs Zombies: Garden Warfare 2 (PC, PS4, Xbox One):
If you love the animations of Overwatch then, you will love Plants Vs Zombies: Garden Warfare 2. This game will introduce you to the craziest battles of all time. You can choose sides with the plants or the zombies and destroy your opponent.
The game is hilarious as well as action-packed. It is a third-person shooter game with single and multiplayer modes. Plants Vs Zombies: Garden Warfare 2 has a Backyard Battleground where you can interact with your friends and take up challenges.
Download Plants Vs Zombies: Garden Warfare 2 (Paid)
Gotham City Impostors (PC, PS3, PSP, Xbox 360):
We cannot argue on who played the batman character best – George Clooney, Christian Bale or Ben Affleck. But here's a chance for you to play the role of Batman or even Joker. Gotham City Impostors is a first-person shooter, multiplayer game for DC fans.
The two archenemies, the Batman and the Joker, form as teams of six and fight each other to death. The game comes with customizable characters and fancy weapons. Their combats are similar to Overwatch. It is a real treat to DC fans, and you will go all nostalgic.
Download Gotham City Imposters for free.
Team Fortress 2 (PC, Xbox 360, PS3):
Team Fortress 2 is a first-person shooter game like Overwatch. It is well-known for their mesmerizing characters, art, gameplay and humour. You will have exciting game modes and skills to master in this game. So, this is a game you cannot give up that quick.
TF2 has a sniper and a scout like the ones in the Overwatch games. Every character has a peculiar playstyle. You have to communicate in real-time and put the best use of team play to outwit your enemies in Team Fortress 2.
Available to Download for free on Steam.
Dirty Bomb (PC):
London is in danger due to dirty bomb attacks. You are the one who can save it with your gaming persona. This game is one of the best games to play if you like Overwatch. It demands explicit team coordination and quick movements to accomplish the goals.
You require a comprehensive understanding of the mercenaries or "mercs" to gain a competitive edge. It is a ruthless game that will challenge your gaming abilities. Get your hands dirty with Dirty Bombs.
Download for free.
Paladins (PC, PS4, Xbox One):
Paladins is similar to Overwatch in gameplay mechanics. But they differ in their theme. Paladins is a magic blend of fantasy and firearms, whereas Overwatch is stepping into the futuristic Earth. The game emphasizes on strategy building rather than actual shooting.
The game allows you to design and unleash your champion. It provides a card feature that lets you customize every character based on your playstyle. You may find this game to be slow-paced, yet it is impressive in terms of playstyle.
Available to Download for free on Steam.
Also Read: Best Battle Royale Games Like PUBG
Block N Load (PC):
Block N Load is a suitable game for you if you are an adrenaline junkie. You got to use your brains and bullets to compete with your opponents. A well-planned defence tactic is crucial for your victory. Make sure to build robust defence and traps to bag the trophy.
You can experiment as much as you want in this game. It comes with customizable maps and game modes. Use your creativity to bring one hell of a game out of this.
Available to Download for free on Steam.
Brink (PC, Xbox 360, PS3):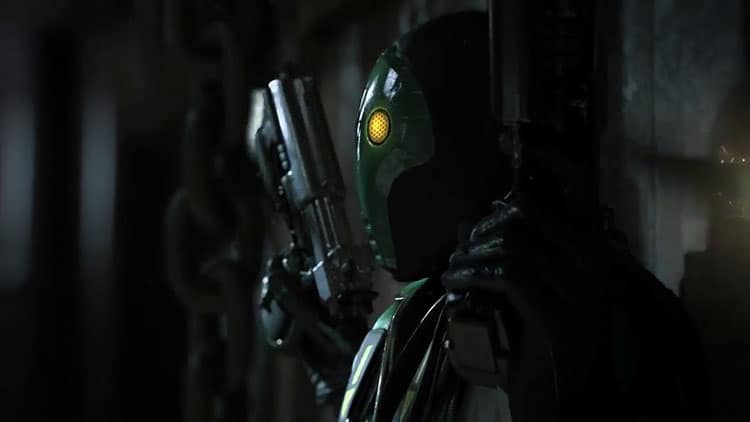 Brink is a combination of single, multiplayer and co-op modes. The art, game style and music of the game gives you a rich experience in FPS. It offers breathtaking missions and narrative style. You can pick a character and start executing your escape plan.
The SMART (Smooth Movement Across Random Terrain) features let the player move dynamically. The game has dynamic battlefields, characters and game modes with customizations.
Available to Download for free on Steam.
Blacklight: Retribution (PC, PS4, Xbox One):
Blacklight: Retribution is set in a futuristic Earth similar to Overwatch. The cyberpunk theme of the game pleases the gaming geeks. It is a killer game in character customization.
The unique game modes and weapon depots are advantageous. Moreover, the Hyper Reality Vision feature lets you see through walls and plan your move. You can take time to understand and customize the weapon mechanics for a better playstyle.
Available to Download for free on Steam.
These are some of the games we thought you would enjoy if you are a sucker for games like Overwatch. Hope you try them.
Also, let us know which game you are currently playing in the comments.