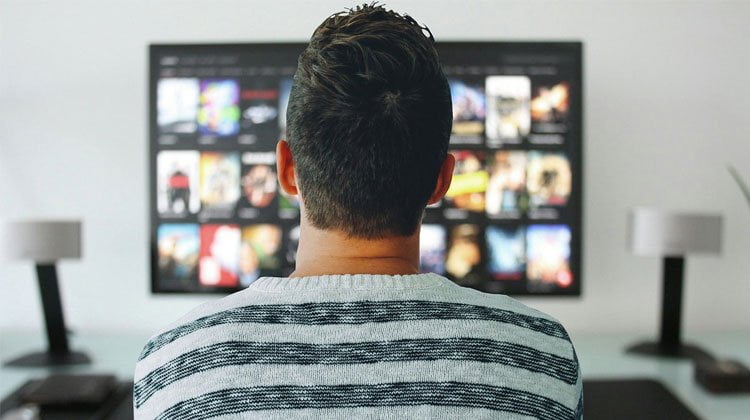 Looking for some TV shows online. But don't know where to watch. Then I have collected a list of 5 best websites for watching TV shows for free.
Well, talking about entertainment, TV shows have gained massive popularity. On average, adults are watching TV shows 3-4 hours per day which is more than movies watching ours.
In recent year, TV shows budget has increased a lot and now it shares almost the same budgets of Hollywood movies.
There are many websites like Netflix, Amazon Prime, Hulu and HBO now etc. known for providing TV Shows to viewers. These TV shows do not reach to some viewers because many can't afford these media streaming services.
But don't worry, there are numbers of sites which allows you to watch TV Shows for Free.
Also Read:
Best 5 Websites for Watching TV Shows for Free
Crackle
Crackle is a video streaming platform that allows you to watch TV shows for free. You can trust its site quality and reliability as Crackle is owned by Sony.
It has a huge collection of popular TV shows like Firefly, Seinfeld, The Shield and even anime shows.
The TV shows are well categorized along with an impressive search option so that you can discover more.
TubiTV
On this site, to watch online TV shows, you don't need to sign up on TubiTv, it will let you watch your favourite episode for free.
However, if you register, TubiTv will let you create a list where you can add your favourite's shows and you can access the list across different devices.
It has a very clean interface with well-categorized genre like TV Comedies, Reality TV, TV Dramas, and Crime TV.
Yahoo View
Yahoo View offers a vast range of free TV shows on various genres such as Drama, Comedy, Reality, Documentaries, etc. It also offers kid's section, you can find all popular cartoons on this site like Ben10, Tom and Jerry and power puff girls. It also has a collection of anime lovers, offering numbers of famous series including Fullmetal Alchemist, Naruto (complete series), etc.
Yidio
Yidio is actually an aggregator of free sites that offer TV shows streaming, that navigate you towards third-party websites where you can watch your Favourite TV shows.
Many hosts offered on this sites may charge free, but there is a free TV shows category which will ensure free media service is provided to use.
Popcornflix
Popcornflix is another trusted TV streaming site that lets you watch your selected TV shows legally for Free.
This site hosts a lot of original content across several genres such as action, drama, comedy, sci-fi, horror, etc.  
It has a collection of about 100 TV series altogether including shows all time favorite shows like Super Mario 3 Bros, The Legend of Zelda, Sonic the Hedgehog, and more.
Disclaimer: All of the above mentioned websites are free and legal. The shows available on these sites are free and some may charge you. Please put in the comment if you agree with me.