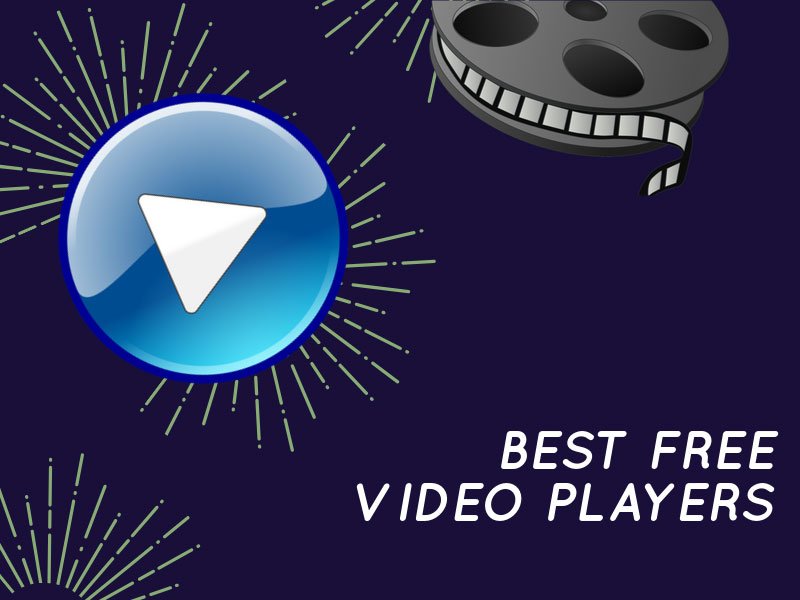 There is no doubt that without a good video player computer is incomplete. So if you bought a new laptop or PC then this is must check list of best free video players or media players.
Everyone needs a great video player, whether you have windows and mac every video player should have a great tool, features and functionality.
There are a bunch of software out there that are designed for rich video playing experience.
Some of them have a unique user-friendly interface and some of them offer powerful tools.
In today's date, videos quality has improved drastically, supporting up to 8K resolution, increased frame rate as well as bit rate.
Unlike anti-virus, you can have multiple video players on your PC. A player that has a nice interface, audio & video options, subtitle support/OSD, allows input codes and hotkey is preferred by most people.
That's why we've collected together the 10 best free video players looking at the requirement above just to save your time.
10 Best Free Video Players for Windows
Because VLC media player is a free and open-source, cross-platform, portable media player, it is the most used video player software out there.
It also acts as a streaming media server and it is developed by the VideoLAN project. The software is available for desktop operating systems as well as mobile platforms, such as Android, Tizen, iOS, Windows and Windows Phone.
Main Highlights
Open source/ free
Support many formats
Customizable interface
Lightweight with low requirements
VLC is the most used and popular video player for a reason. You probably have VLC in your PC.
VLC packed with many functions and advanced tools that make the player different from the rest. It also allows you to screenshot and record current playing video on the player.
Potplayer is powerful multi-media player software. It was developed by South Korean Internet company kakao, especially for Microsoft Windows OS.
The player is quite popular because of its features and functionality as well as great tools.
Currently, it competes against other popular media players that are available for the Windows operating system such as VLC media player, KMPlayer, GOM Player, SMPlayer and Media Player Classic.
Main Highlights
Simple interface
Low requirements for hardware
3D-centric features
Variety of codes
POTPlayer is available for Windows 7, 8, 8.1, VISTA and XP in 32 and 64bit rate. It offers enhanced H/W acceleration that provides maximum performance using fewer resources.
Not to mention, it also supports various subtitles formats.
KM stands for K-Multimedia Player is a video and audio player for Windows. Many of you might have heard about this player.
The player supports many video formats including DVD, AVI, VCD, MKV, Ogg, OGM, 3GP, AAC, WMA 7, 8, MPEG-1/2/4, WMV, RealMedia, FLV as well as QuickTime.
Main Highlights
Support high-resolution playbacks like QHD and UHD
Support for 3D
Powerful tools
Optimized for low-end computers
KM player is been around for a long time. Now it has arrived in many platforms such as mac, android and iOS.
It support for 4K, 8K and 60 fps make it different from other videos players. Not only it can download videos from YouTube, Instagram etc. but also allows you to capture video in the desired format (including GIF).
5KPlayer is one of the top growing video players in the market.
It is known all in one player because it offers a DLNA & AirPlay-enabled media streamer, a mixture of a free HD video player, music player, and also online downloader.
It can play 4K/5K/1080p HD videos, DVDs and radio with futuristic design as well as MP3, AAC, APE, FLAC music formats perfectly.
Main Highlights
4K/5K/1080p HD videos support
Screen monitoring
Built-in online video downloader
DLNA controller, renderer and server – wirelessly stream
5KPlayer is moreover is a nice blend of a powerful tool and features that not only provide lose less streaming but also screen monitoring.
Not to mention, it also includes a utility that allows you to record videos at 4K resolution (UHD).
GOM Player is old as VLC. It is a wonderful media player for Windows, developed by the Company of South Korea & GOM.
This video & audio player has the ability to play some broken media files and fill the missing codecs by using a codec finder service.
It also offers vivid 360 VR playback which is in next-generation demand.
Main Highlights
Support various formats including AVI, MP4, FLV, WMV, MOV, DVD, MKV, and audio CD
Own GOM player Subtitle Library – collected over 10 years
Support Windows XP
Vivid 360° VR Playback
An interesting fact is that the word "GOM" means "bear" in the Korean language, and also player uses a bear's paw as its icon.
It also offers paid GOM Player Plus that provides optimized control panel and video playback as well as ad-free and 4K playback.
ACG Player is one of the trending media players that is specifically designed to work with Windows 10 operating systems.
Here ACG stands for art computer graphics and it is a universal media player, providing high performance using pure native C++ coding.
Main Highlights
Amazing looking interface
Art font subtitle
Offer music virtualization
Audio/ Video effects
ACG player is quite popular among editors, audio mixing specialist and similar professionals as it provides a number of interesting technical features.
Media Player Classic is a compact and lightweight media player which is available for both 32-bit and 64-bit rate for Microsoft Windows.
The software copies the look and feel of Windows Media Player 6.4, but compare to WMP, it provides many options and features that is must in a modern video player.
Main Highlights
Lightweight – work on an old computer back from 2000
Custom toolbar
Support many video formats
Open-source/AD-free
Media player Classic is one of the oldest players that was written in C++ and due to this fact it is still one powerful video player. Its ability to remove tearing, Direct X video acceleration make this video player unique.
Check Out: How to Create a QR Code for a Video
SMPlayer is built with Qt, based on Mplayer. It is a cross-platform graphical front-end for MPlayer.
SMPlayer is free and open-source that provide many features including audio/video filters & equalizer, multiple speed playback, playlist, configurable subtitles, skin and more.
Main Highlights
Support many video formats – thanks to built-in codecs
Play YouTube with an optional plug-in to search on youtube
Skin and customization
Uses award-winning MPlayer playback engine
SM Player is available to download for free for Windows and Linux. It can also download subtitles and uses open subtitles website as a source.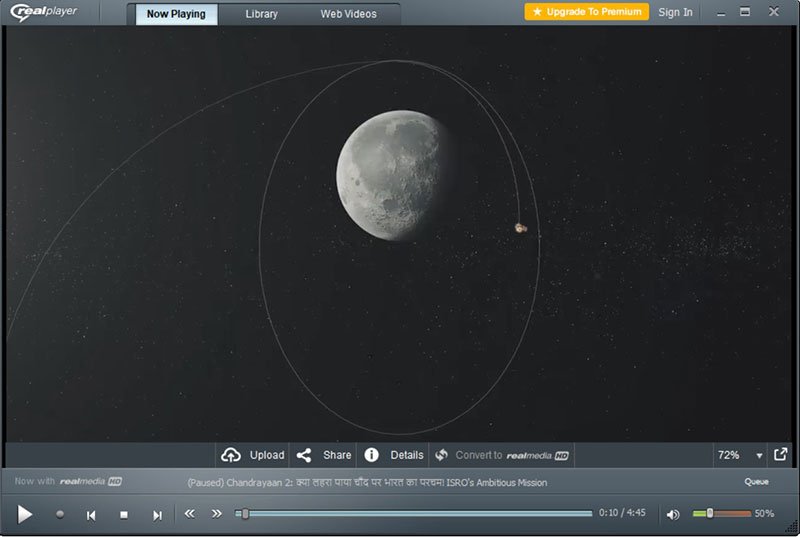 RealPlayer is a known and powerful media player, thanks to its media engine called Helix.
The first ever version was released way back in 1995 and it is still keeping up and competing for video player like VLC. RealOne Player and RealPlayer G2 are a cross-platform media player that was developed by RealNetworks.
Main Highlights
Open source/ Free
Stream your video to a TV
Built-in converter
Built-in online video downloader
It can play any media format
In premium feature you do lot of things like hide your media
RealPlayer support a massive collection of video, audio and graphics formats. Also, an additional plug-in can be used for add extra format support.
The player has radio turner, visualizations and a Firefox add-on for video download support.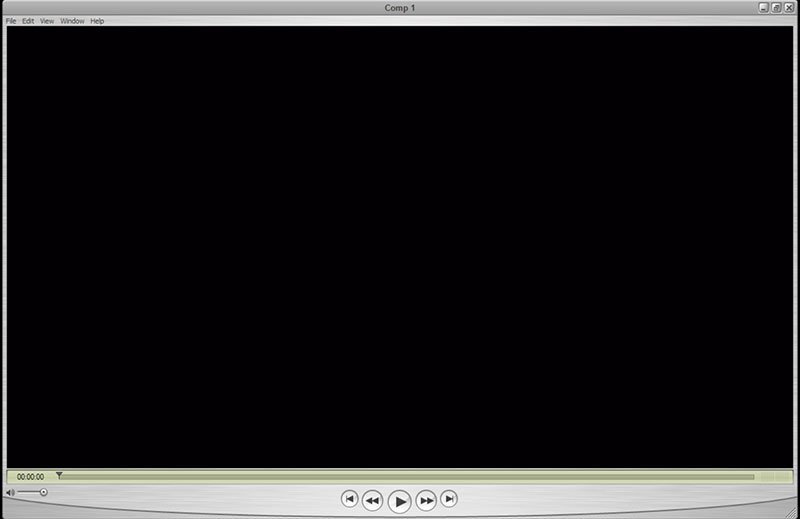 QuickTime is a way old media player that was developed and released and by Apple.
The video player is capable of handling various formats such as digital video, picture, sound, panoramic images, and interactivity. As it is developed by Apple, they have ceased it development for windows in 2016.
Main Highlights
Broadcast live video
Built-in powerful recording tools
Convert standard formats to Quicktime
Built-in compressor for Quicktime video
Although Apple has stopped support for Quicktime for Windows, you can still download the software and enjoy its feature and user-friendly interface.